Splatoon 3 Direct, SpongeBob's new 3D platformer, Switch games delayed, and more | Nintendo Everything Refresh Ep. 021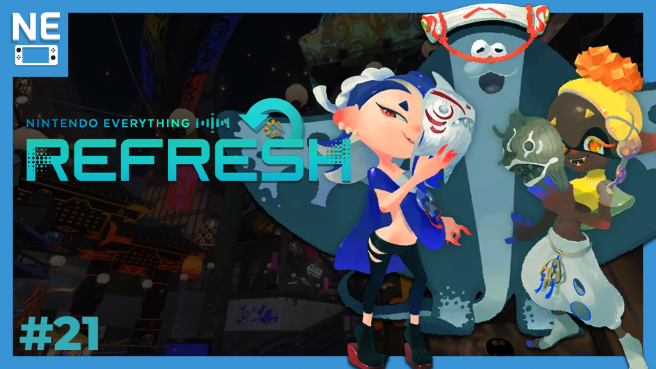 We had an inkling (get it?) that some big Splatoon 3 news was right around the corner, and indeed, last week Nintendo gave the game a dedicated 30-minute Direct showcasing a TON of details about its new modes, quality-of-life features, characters , and more. Join your hosts Nick, Nicolas, Dennis and Luiz (yes, everyone is here!) as they finely comb through all the juicy reveals from the presentation. After that, they'll discuss two new Switch games that were highlighted in a recent THQ showcase, including the glorious return of 3D SpongeBob SquarePants platformers. Stick around in the back half the show for even more conversation about all the week's biggest news!
Our show is available on most major streaming platforms, including Spotify, Apple Podcasts, Google Podcasts, Amazon Music and Audible, or you can check out the video version on Youtube below. Direct downloads are also now available for free through our friends at ListenNotes.
Leave a Reply