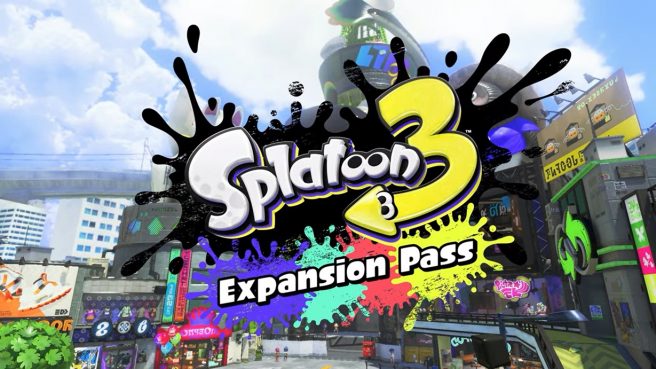 Nintendo has promised substantial updates for Splatoon 3 going forward, so it comes as no surprise that the game was shown off during today's Nintendo Direct and we now know that an Expansion Pass is on the way.
There'll be two waves of content. The first wave, planned for this spring, is Inkopolis from the first Splatoon, and the Squid Sisters will even perform during Splatfests.
"Side Order" has also been announced for the Expansion Pass but has yet to be detailed.
Here's the official news from Nintendo:
ThINK you're ready for something fun? This paid DLC for the Splatoon 3 game features two waves of content. The first wave includes Inkopolis. You can make this splat-tastic place from the original Splatoon game your stomping ground. Wave 1 also includes Inkopolis Plaza, which has changed over the past several years with some new shopkeepers. The Squid Sisters will perform here during Splatfests, too! In the second wave of this DLC, a new single-player campaign called Side Order super jumps to the Splatoon 3 game. See what's become of Inkopolis Square, the central area featured in the Splatoon 2 game. The Splatoon 3: Expansion Pass will be available for purchase later today in Nintendo eShop, with Wave 1 launching this spring. Wave 2, Side Order, will launch in the future. Players will be able to download a content pack that contains bonus in-game items after purchasing the Expansion Pass.
Take a closer look at the Splatoon 3 Expansion Pass below.
Splatoon 3 has been hosting its Chill Season since the start of December, but it's planned to end on March 1. Nintendo previously confirmed an update for the game focusing on new features and weapon balance for this month.
Leave a Reply