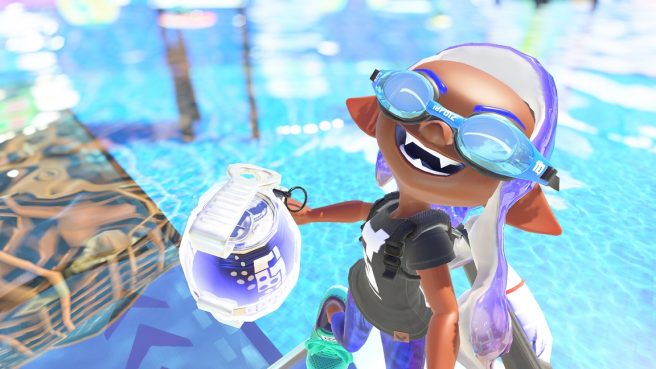 Nintendo has sent out a handful of Japanese commercials for Splatoon 3. There are six adverts in total, and most of them focus on the game's weapons.
As a refresher, here's a brief overview of Splatoon 3 from Nintendo:
Enter the Splatlands, a sun-scorched desert inhabited by battle-hardened Inklings and Octolings. Splatsville, the city of chaos, is the adrenaline-fueled heart of this dusty wasteland.

Even in this desolate environment, Turf War reigns supreme and battles rage in new stages located in the surrounding wilds, such as the majestic Scorch Gorge.

Dynamic new moves help these fighters dodge attacks and cover more ground, along with a new bow-shaped weapon to sling ink and new special weapons, such as the scuttling Crab Tank.
We have the full set of Japanese commercials for Splatoon 3 below.
Splatoon 3 launches for Switch on September 9, 2022 worldwide.
Leave a Reply