Splatoon 3 shows off "Paintscraper" music track from C-Side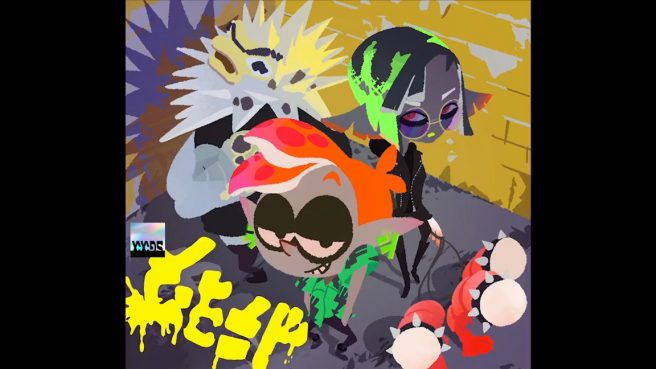 C-Side was revealed as band in Splatoon 3 late last year, but Nintendo has now shared a new music track known as "Paintscrapper". Nintendo says "they've welded a shiny rainbow melody to a thrash-metal skeleton and added all kinds of chrome spikes."
Here's a quick refresher on Splatoon 3:
Enter the Splatlands, a sun-scorched desert inhabited by battle-hardened Inklings and Octolings. Splatsville, the city of chaos, is the adrenaline-fueled heart of this dusty wasteland.

Even in this desolate environment, Turf War* reigns supreme and battles rage in new stages located in the surrounding wilds, such as the majestic Scorch Gorge.

Dynamic new moves help these fighters dodge attacks and cover more ground, along with a new bow-shaped weapon to sling ink and new special weapons, such as the scuttling Crab Tank.
You can listen to the "Paintscrapper" track for Splatoon 3 below.
You're listening to "Paintscraper", the latest offering from C-Side. Musically, they've welded a shiny rainbow melody to a thrash-metal skeleton and added all kinds of chrome spikes. Turn up the volume and shake the whole house! #Splatoon3 pic.twitter.com/jZpHhuuVfq

— Nintendo UK (@NintendoUK) August 5, 2022
Splatoon 3 is due out for Switch on September 9, 2022. You can check out our pre-order guide with all retailer bonuses that have been announced thus far here.
Tell us what you think of the new Paintscraper track for Splatoon 3 in the comments.
Leave a Reply