Splatoon 3 shows off the recording of C-Side's "Clickbait" track, "Damp Socks", Salmon Run medley, "Wave Goodbye"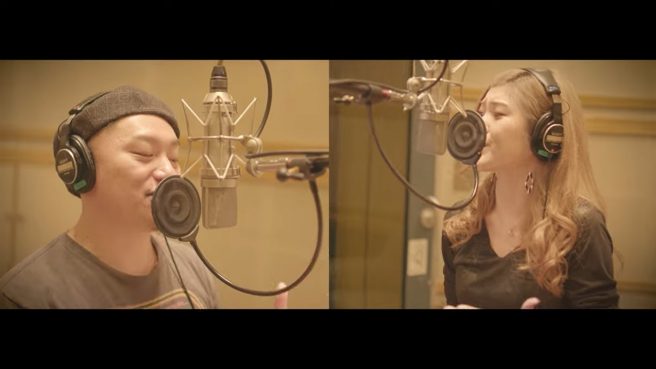 Original (2/14): Splatoon is known for its original music, and that was once again the case with Splatoon 3 and the new band C-Side introduced for the game. Nintendo has now shown off the recording of "Clickbait", the shooter's signature track.
Nintendo previously introduced C-Side as a three-piece band out of the the Splatlands. Even with a lack of music education training and growing up without privilege, their innate talent and ambition catapulted them to stardom.
Here's some information about Splatoon 3:
Enter the Splatlands, a sun-scorched desert inhabited by battle-hardened Inklings and Octolings. Splatsville, the city of chaos, is the adrenaline-fueled heart of this dusty wasteland.

Even in this desolate environment, Turf War* reigns supreme and battles rage in new stages located in the surrounding wilds, such as the majestic Scorch Gorge.

Dynamic new moves help these fighters dodge attacks and cover more ground, along with a new bow-shaped weapon to sling ink and new special weapons, such as the scuttling Crab Tank.
Check out the recording video for C-Side's Clickbait track in Splatoon 3 below.
Splatoon 3 is currently available on Switch. Last week, an Expansion Pass was revealed for the game, which you can read about here.
---
Update (3/14): Nintendo has now released another Splatoon 3 recording video, this time for Deep Cut & Damp Socks feat. Off the Hook. We have it below.
---
Update (4/24): Nintendo is back with another Splatoon 3 music video. We have a Salmon Run medley from ω-3 below.
---
Update (4/25): Nintendo is still rolling out Splatoon 3 music videos. Below, we have one for Squid Sisters' Wave Goodbye:
Leave a Reply