Splatoon 3 – Splatfest #3 results – Spicy vs. Sweet vs. Sour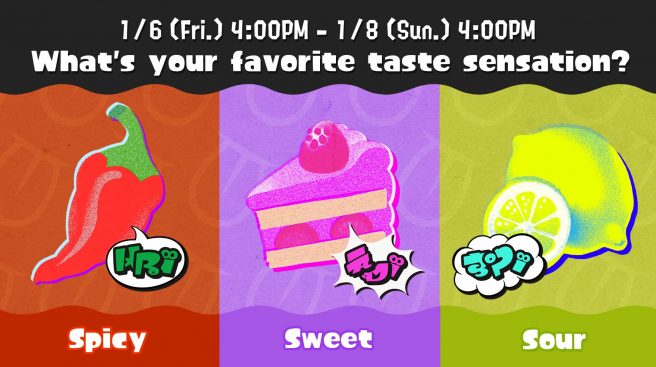 The third official Splatfest for Splatoon 3 took place this weekend with Team Spicy, Sweet, and Sour going up against each other, and Nintendo has now come through with the results.
We did get a little bit of an update when the half-time data was shared yesterday. It was pretty close, but Team Sweet had the lead with 35.47 percent. Team Spicy followed in second with 32.87 percent. Finally, Team Sour placed third with 31.66 percent.
Below are the full results for the third Splatfest in Splatoon 3, featuring Spicy vs. Sweet vs. Sour: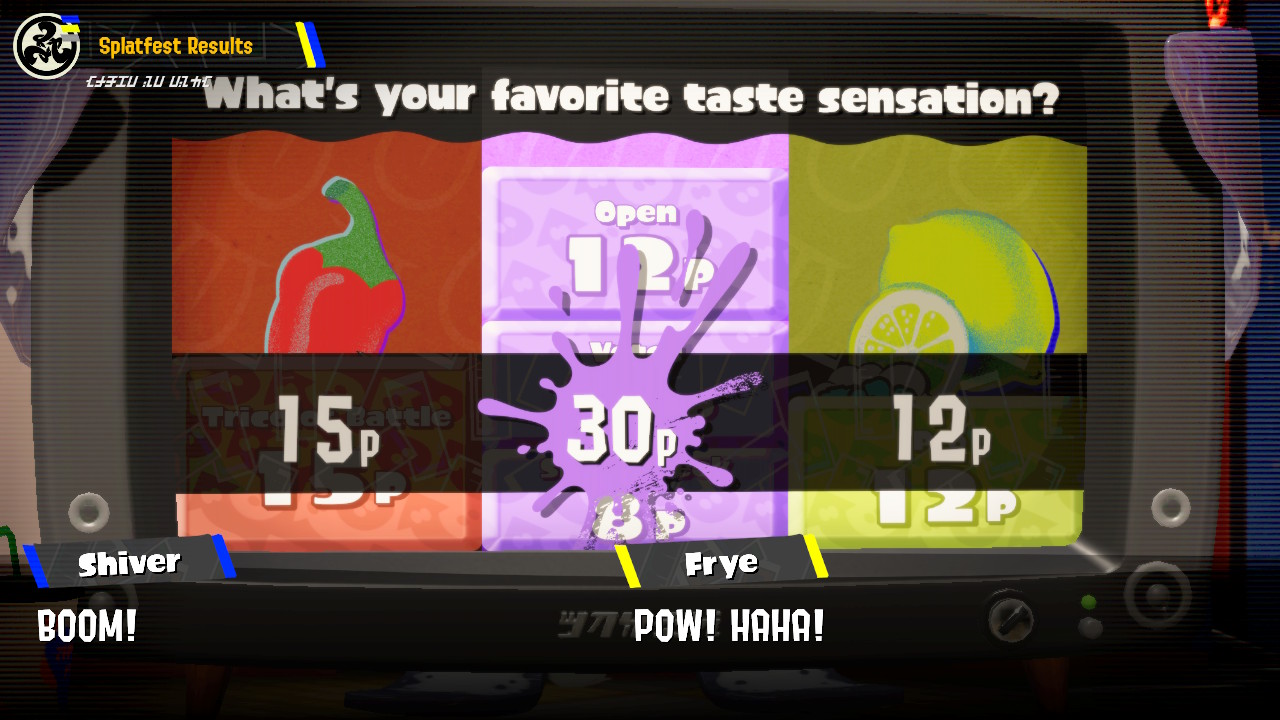 Overall, this was the closest Splatfest in the game so far, especially when it came to clout. However, Team Sweet took home the victory with 30 points in total.
Here's a closer look at how things panned out:
Final Results
Team Spicy: 15p
Team Sweet: 30p (winner)
Team Sour: 12p
Sneak Peek
Team Spicy: 33.22%
Team Sweet: 34.40%
Team Sour: 32.38%
Votes
Team Spicy: 27.75%
Team Sweet: 56.84%
Team Sour: 15.41%
Clout (Open)
Team Spicy: 32.85%
Team Sweet: 35.57%
Team Sour: 31.58%
Clout (Pro)
Team Spicy: 33.93%
Team Sweet: 31.96%
Team Sour: 34.11%
Clout (Tricolor Battle)
Team Spicy: 33.89%
Team Sweet: 33.72%
Team Sour: 32.39%
How did you feel about the Spicy vs. Sweet vs. Sour Splatfest for Splatoon 3? Did you partake in the festivities this weekend? Let us know in the comments below.
Leave a Reply