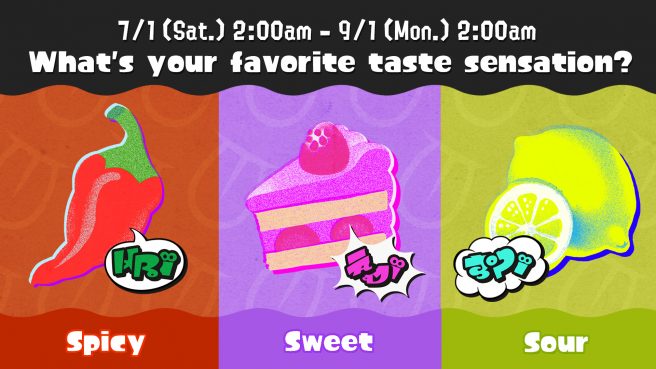 A new Splatfest centered around various taste sensations has just been announced for Splatoon 3. The event will be held from January 6, 4 PM PT to January 8, 4 PM PT.
The Splatfest theme will make players pick which is their preferred taste sensation, with players able to choose between Spicy, Sweet, or Sour.
Once the Splatfest ends, results should tallied and released roughly two hours afterwards.
In the previous Splatfest for Splatoon 3, players were asked which was their favorite Pokemon starter type, with the choices being Grass, Fire, and Water. Water ended up winning, and if you missed the full results, you can check them out right here.
Splatoon 3 is out now on Switch, and recently received a new Chill Season update. Let us know which team you'll be siding with in the comments.
Leave a Reply