Splatoon 3 to debut Tomorrow's Nostalgia Today song, City of Color (2023) remix from Squid Sisters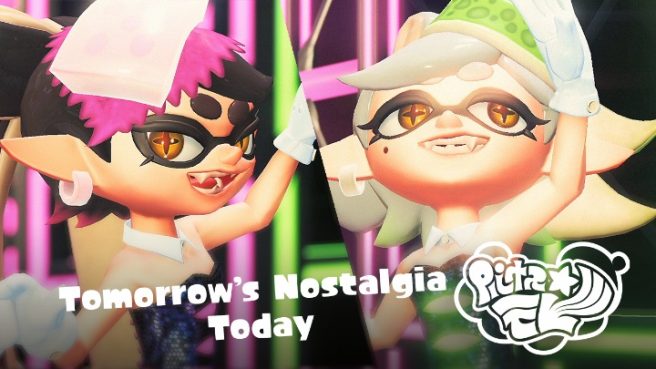 Nintendo has announced that a new Splatoon 3 song from the Squid Sisters, titled 'Tomorrow's Nostalgia Today', is set to debut soon. This can be heard during the second half of the upcoming Splatfest.
Additionally, a previous Splatfest tune has been remixed as City of Color (2023). The Squid Sisters will be performing it in Inkopolis during Splatfests as well.
The next Splatfest will be held between March 31 and April 2. During the event, players are asked which of these is real: Nessie, aliens, or Bigfoot. As usual, players can side with one team and battle it out. We should have the results soon after it ends.
You can listen to the Splatoon 3 Tomorrow's Nostalgia Today and City of Color (2023) songs from the Squid Sisters below.
The Squid Sisters, featuring Callie and Marie, have been present in the Splatoon series since the original game on Wii U. Splatoon 3 just received the first part of its Expansion Pass in which the Inkopolis returned and the Squid Sisters perform there during Splatfests. We have more information about the DLC here.
Splatoon 3 is currently available on Switch.
Leave a Reply