Splatoon – European Splatfest #5 results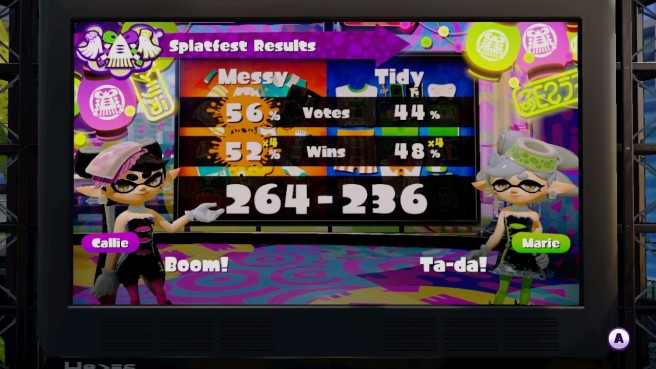 Because of a slight edge in votes and popularity, Team Messy managed to beat out Team Tidy in Splatoon's latest European Splatfest.
The messy side had 56 votes compared to tidy's 44 votes. With wins, which is most important, Team Messy secured 52 percent. In the end, Team Messy had 264 points compared to Team Tidy's 236 points.
Here's the official in-game announcement video:
Leave a Reply