Splatoon getting the Mini Splatling tonight in North America, tomorrow in Europe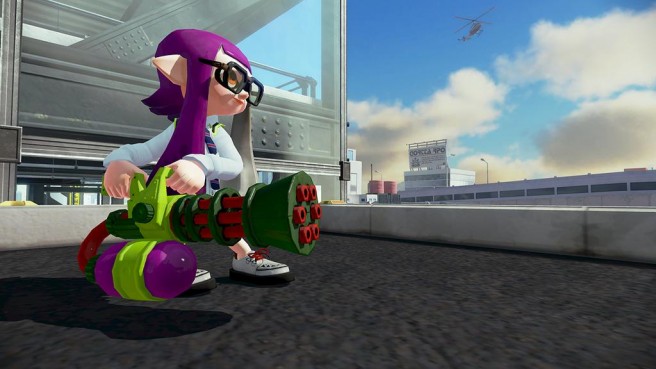 Splatoon's latest weapon is due out later tonight. A few hours ago, Nintendo announced that the Mini Splatling will soon be available.
The weapon will be added at the following times:
– 7 PM PT (Friday)
– 10 PM ET (Friday)
– 3 AM in the UK (Saturday)
– 4 AM in Europe (Saturday)
A few photos of the Mini Splatling are posted below.
The Mini Splatling is set to enter the fray tomorrow morning in #Splatoon! #WiiU pic.twitter.com/Vg8KmACjKY

— Nintendo of Europe (@NintendoEurope) September 4, 2015
??9?5???11??????????????????????? ?????????????????????? ?????????????????????????????????????????????????????????? pic.twitter.com/YXdJwIFDXu

— Splatoon????????? (@SplatoonJP) September 4, 2015
Leave a Reply