Splatoon – North American and Japanese Splatfest #6 results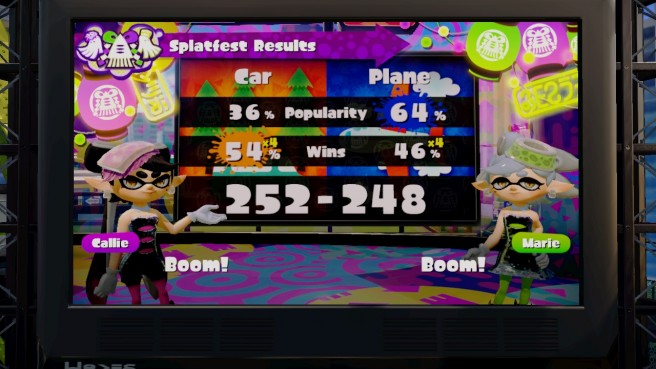 Splatoon's sixth North American Splatfest ended a short while ago. The results are in, and we can now say that the winning team was "car".
For the latest Splatfest, players were asked to choose cars or planes as their preferred means of transportation. Despite a significant advantage in popularity for planes, Team Car was the winning side thanks to an edge in wins. The final score was 252 points for cars and 248 points for planes.
We also have the results for Japan's sixth Splatfest. Squid sushi came out on top in terms of popularity, though the octopus team had a slightly higher percentage of battles won. In the end, squid sushi was the overall winner.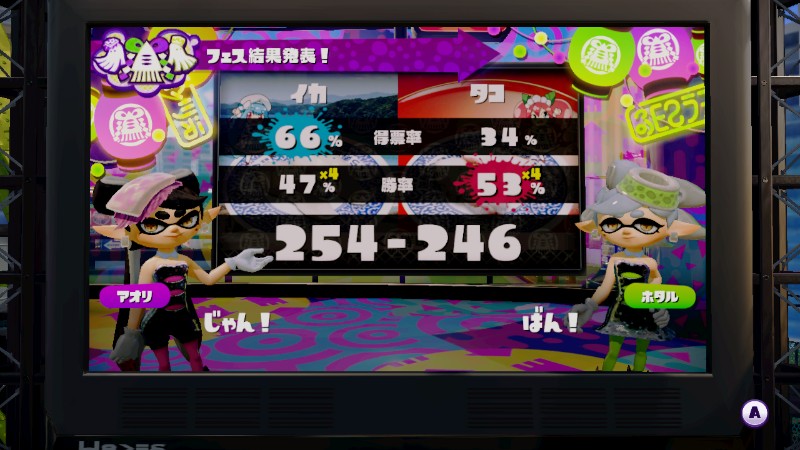 Leave a Reply