Splatoon – North American and Japanese Splatfest #7 results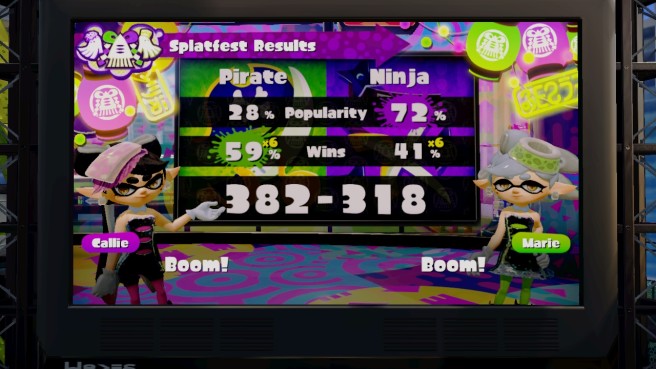 Splatoon's latest Splatfest was held in North America and Japan this weekend. Both competitions are now over, and the results are in.
In North America, the battle was pirates against ninjas. The former team ended up victorious thanks to a larger percentage of wins. Ultimately, despite a much higher popularity edge for ninjas, pirates prevailed with a total of 382 points.
Love and money was the topic for Japan. Popularity and wins were close for both sides, but love prevailed with 353 points.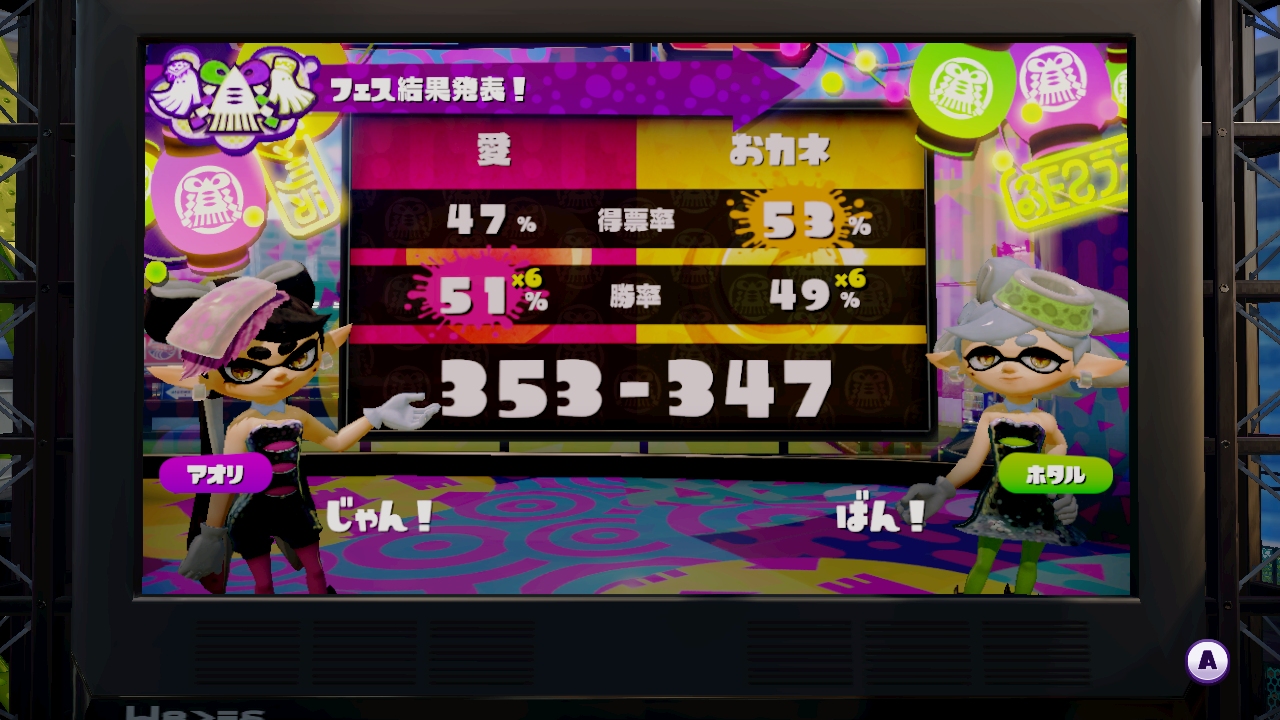 Leave a Reply