Splatoon – North American Splatfest #15 results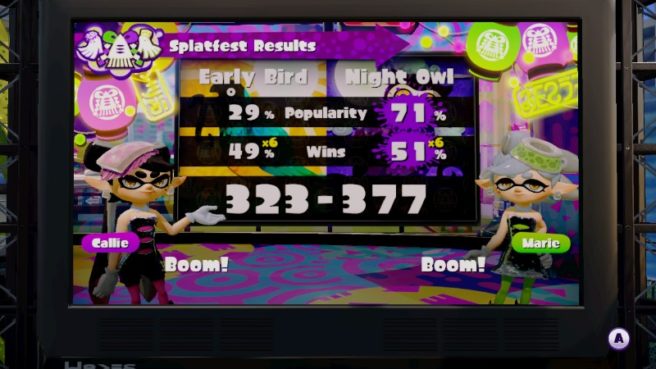 Following a day of intense battles, the latest North American Splatfest in Splatoon has ended. It's now time to find out who prevailed: Team Early Bird or Team Night Owl.
Team Night Owl dominated in popularity (71 percent), and also had a slight majority in wins (51 percent). Thanks to that, they came out on top. The final score was 377 points for Team Night Owl and 323 points for Team Early Bird.
Leave a Reply