Spyro UK website lists Reignited Trilogy for Switch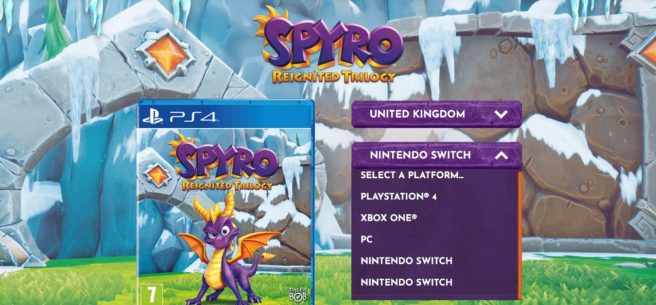 Even though the US website for Spyro the Dragon only lists the upcoming Reignited Trilogy for PlayStation and Xbox, the UK site also features PC and Switch. Strangely, the Switch is even listed twice!
Spyro the Dragon has a release date of September 21, 2018, for PlayStation and Xbox. Obviously, there's no release date set for the unannounced Switch version, assuming it's real.
Leave a Reply