Square Enix on the long process of re-releasing Romancing SaGa 2, sticking with pixel art, more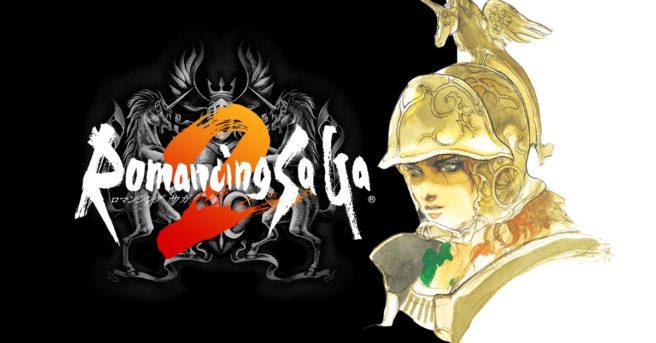 Last week's launch of Romancing SaGa 2 on Switch was pretty monumental. It was actually the first time the RPG released outside of Japan on dedicated gaming platforms. It's mostly the same game as the Super Famicom title, but with a few extras like updated graphics and audio, new character classes, a new dungeon, and New Game+.
Prior to this week's launch, VG247 caught up with producer Masanori Ichikawa original director Akitoshi Kawazu to talk about Square Enix's classic. They commented on a variety of topics, including the amount of work involved needed to re-release Romancing SaGa 2, the decision to stick with pixel art as opposed to going the 3D route, and more.
You can read a few excerpts from the interview below. For the full discussion, head on over here.
On keeping the core game the same…
"We definitely have the feeling that the original Romancing SaGa 2 was a very complete game, and so in that sense there was nothing that we really wanted to add. Fundamentally we find the game to be very finished – there's nothing really to improve on." – Ichikawa
On the amount of work involved to get the game on a bunch of different systems…
"There was a long process in how this happened – as you can imagine, with all these platforms, a lot of it took quite a while! Because of that there was an element of me having to leave it to the development team. Ichikawa-san has been in the lead travelling to different places – he's been to China and other places to have discussions with various different development companies that were helping us out. I had to kind of step back and leave it to them." – Kawazu
On maintaining the visuals as the original game…
"It'd be very difficult to make large-scale graphical changes such as 3D. It'd also be very difficult because many fans love that style of game – the pixel art. I discussed with the development team and Kawazu-san, and we concluded that we'd use pixel art for the characters – we wanted them to have the same look as the Super Nintendo. Of course we still need to suit for the HD platforms, so the backgrounds have been redrawn again for this version of the game, but the characters look like they did on the Super Nintendo."
"I played the Super Nintendo version recently, and honestly, the graphics are very different. But… imagination is kind! This looks closer to how people will remember it looking than how it actually looked."
On how Romancing SaGa 2 still holds up today…
"One thing that I think is worth mentioning is that this doesn't feel like a twenty year old game. It feels like a very modern game and it's perfect for the market at the moment. Especially with the free scenario-based system where however a player plays it influences the options they have and how the story ends, so there's definitely going to be an element of sharing those stories with friends and online in the way that modern audiences do. We definitely think there'll be a difference between the Western players and the Japanese players in terms of how the story unravels and the options they choose too, and we're really interested to see what happens there."
Leave a Reply