Square Enix's TGS 2017 lineup – Project Octopath Traveler news incoming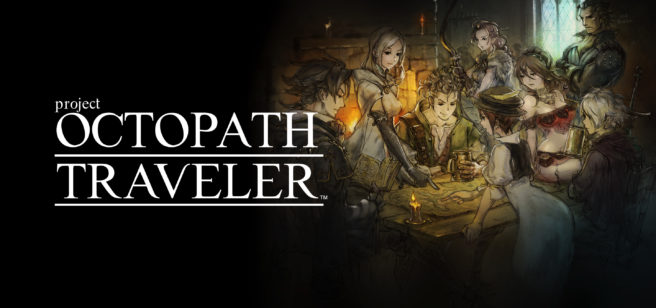 Square Enix announced Project Octopath Traveler for Switch during the system's big presentation back in January. However, we haven't heard much since then. That's about to change.
Square Enix has opened its official website for the Tokyo Game Show, accessible here. The page already contains a listing of the company's lineup for the show, and Project Octopath Traveler is indeed included.
The full lineup is as follows:
Dia Horizon
Dissidia Final Fantasy: Opera Omnia
Dissidia Final Fantasy NT
Dragon Quest X: The 5,000 Year Journey to the Distant Homeland Online
The Evil Within 2
Final Fantasy: Brave Exvius
Final Fantasy Explorers Force
Final Fantasy: Record Keeper
Final Fantasy XIV Online
Final Fantasy XV
Grimms Notes
Hanjuku Eiyuu: Aa, Sekai yo Hanjuku Nare…!!
Imperial Saga
Itadaki Street Dragon Quest and Final Fantasy 30th Anniversary
Lost Sphear
Mashiro Witch
Mobius Final Fantasy
Project Octopath Traveler
Secret of Mana
School Girl Strikers: Twinkle Melodies
Toji no Miko: Kizamishi Issen no Tomoshibi
Project Octopath Traveler will have a stage show at TGS on September 23 at 9:55 AM JST. We should finally be hearing more about the game then.
Leave a Reply