Steering wheel accessory coming to Switch, used for Mario Kart 8 Deluxe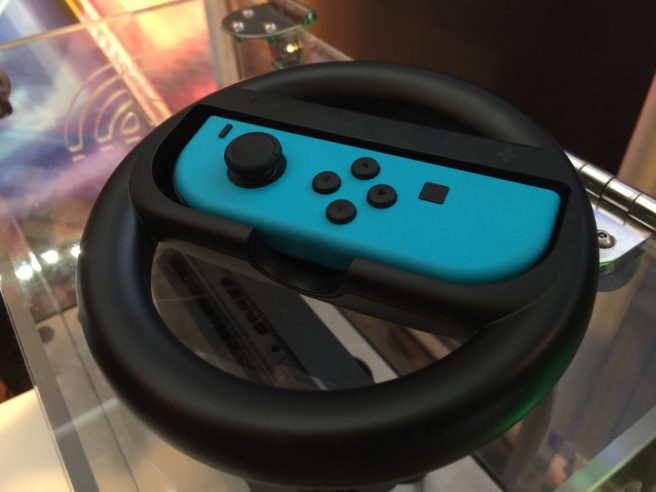 Mario Kart 8 is getting an upgraded version on Switch – and so is one of the controllers compatible with the original version. Just like the Wii Steering Wheel, which you could slot a Wii Remote into, the Switch is getting its own steering wheel-type controller. It seems like either the left or the right Joy-Con can be placed into the slot in the middle of the wheel. There are also two shoulder buttons located on the back of the wheel: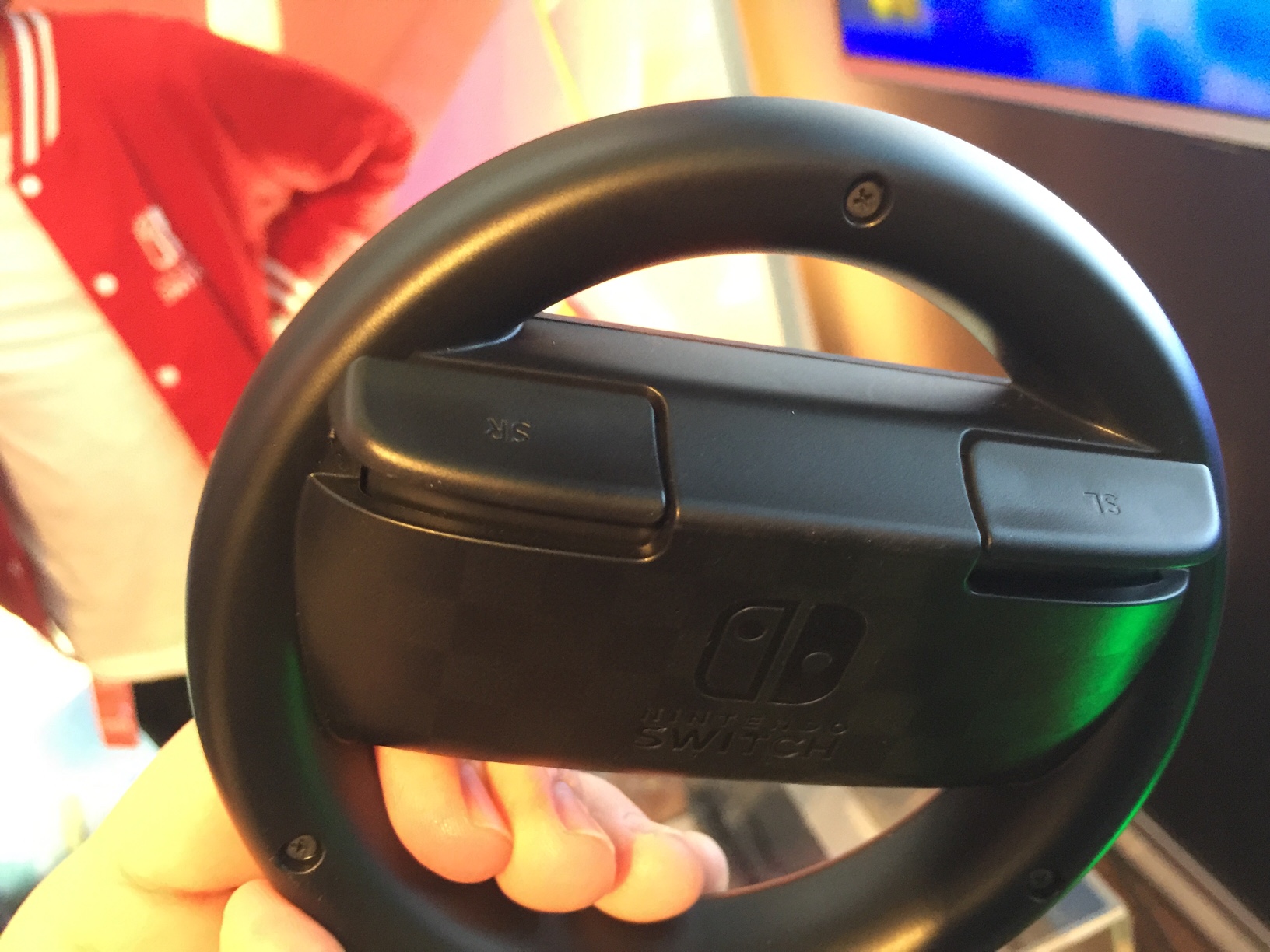 These pictures were obtained by Eurogamer at the Switch preview event in Frankfurt.
Leave a Reply