Street Outlaws 2: Winner Takes All gameplay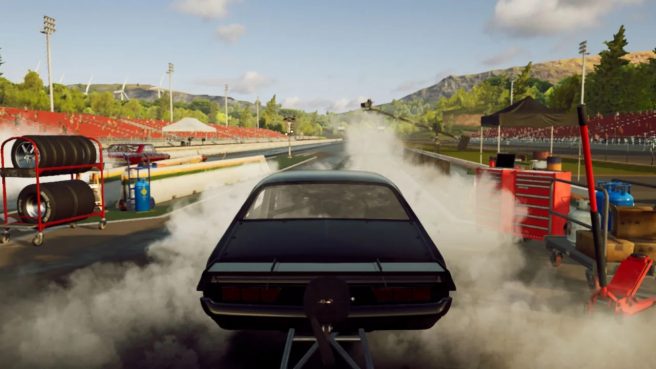 If you're interested in checking out Street Outlaws 2: Winner Takes All, you're in luck as we have some fresh gameplay footage. GameMill and Team6 Game Studios brought the racer out this week.
Here's some information about the game:
The stakes have just been raised! In this high-octane sequel, you have to prove your mettle in some of the roughest and most unforgiving drag and street races across the United States. Your success depends on how you perform, your strategy on modding your car, and how much reputation you ultimately earn along the way.

The Unreal Engine brings Street Outlaws to a whole new level of visual fidelity with improved lighting, textures, and everything else! You can customize your car, but you can also customize your team garage to truly make it your own. Along with the street racing seen on TV, you will also be able to participate in unique races and stunts all while interacting with your favorite cast members from the show! Do you have what it takes to be crowned the Winner Takes All National Champion?

• 26 drag vehicles plus 5 challenge cars
• 36 unique locations for races and challenge events
• Over 250 parts for deep car customization including rims, parachutes, tires, window tints, tire smoke colors, as well as personal garage customization
• Put up or shut up through the in-game race wager feature
• Featuring Ryan Martin, Big Chief, AZN, Lizzy, Farmtruck and many more from the Street Outlaws TV show
• Asynchronous multiplayer tournaments and leaderboards
Take a look at the Street Outlaws 2: Winner Takes All gameplay below.
Street Outlaws 2: Winner Takes All is currently available on Switch as both a physical and digital release.
Leave a Reply