Streets of Rage 4 physical release reconfirmed, "Classic Edition" revealed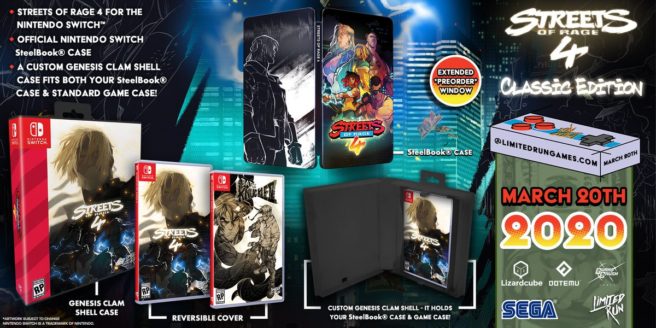 Earlier this year, Limited Run Games announced that it would produce a physical version of Streets of Rage 4. More details were shared today.
Fans will be able to purchase a standard copy, but a "Classic Edition" is on the way as well. It includes the game in the standard case, a steelbook case, and a large Genesis clamshell that will fit both cases inside. A limited edition is also planned with extra goodies, though we won't be hearing about it until later.
Pre-orders for Streets of Rage 4's regular release and Classic Edition open on March 20 at 7 AM PT / 10 AM ET.
Leave a Reply