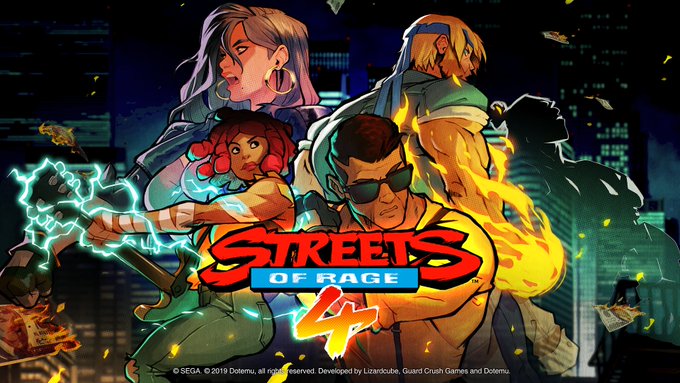 Streets of Rage 4 is getting a physical release thanks to Limited Run Games. Announced on their official Twitter page, Limited Run says that the upcoming game will be added to their collection and to stay tuned for more details. Check out the full tweet below.


We're excited to announce that we will be doing a physical Limited Run of Streets of Rage 4. More details to come! pic.twitter.com/7L3b0Jp0oT

— Limited Run @ PAX South #15053 (@LimitedRunGames) January 14, 2020
Streets of Rage 4 is releasing on Switch sometime in 2020.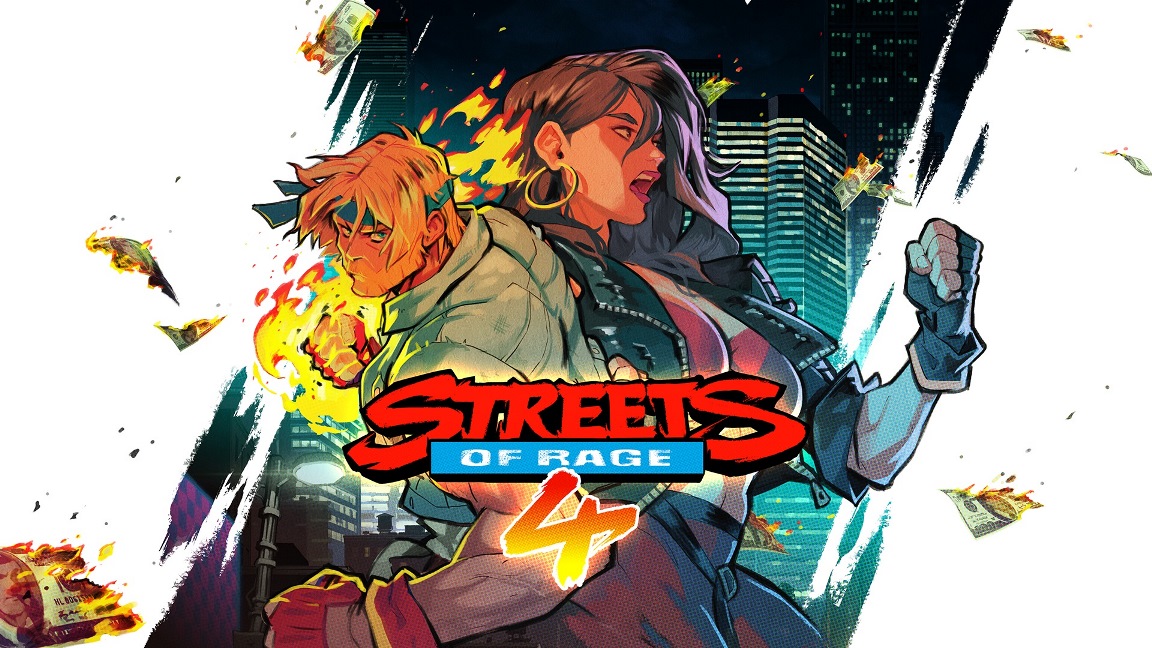 DotEmu and Lizardcube have shared a new "Beind the Gameplay" developer diary for Streets of Rage 4. Below, designer Jordi Asensio as well as programmers Cyrille Lagarigue and Beausoleil Samson Guillemette reflect on inspirations, key learnings, and how Streets of Rage 2 is the benchmark they're holding the revival's exhilarating brawls to.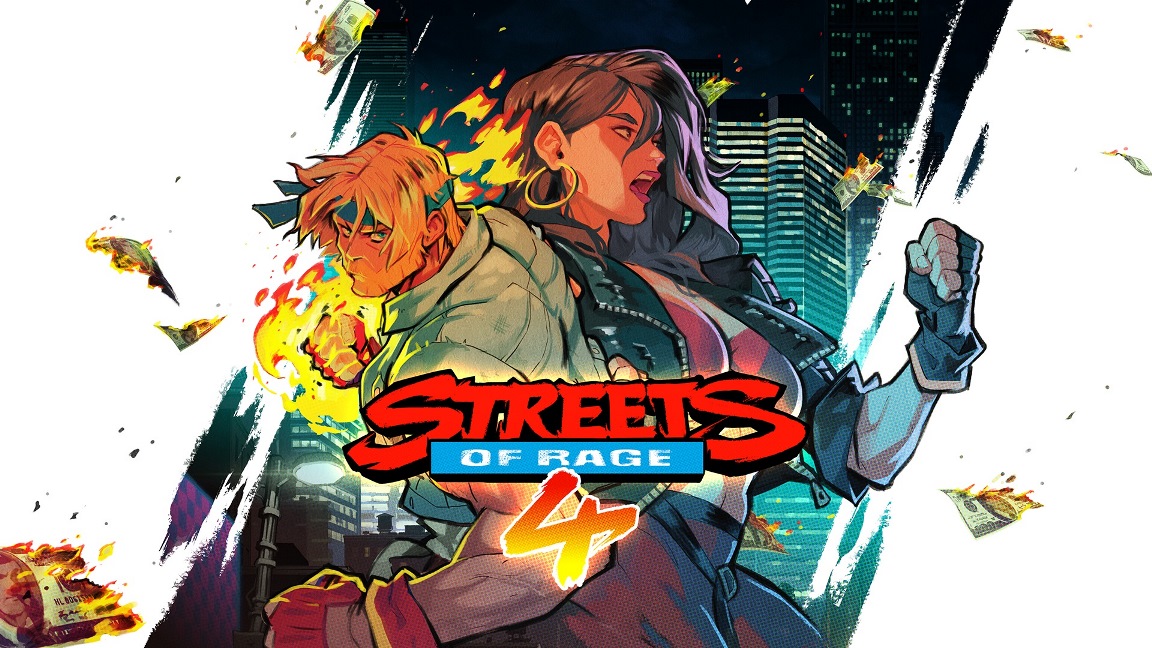 Streets of Rage 4, which was officially confirmed for Switch a few days ago, is playable at Gamescom 2019 this week. View some footage taken at the expo below.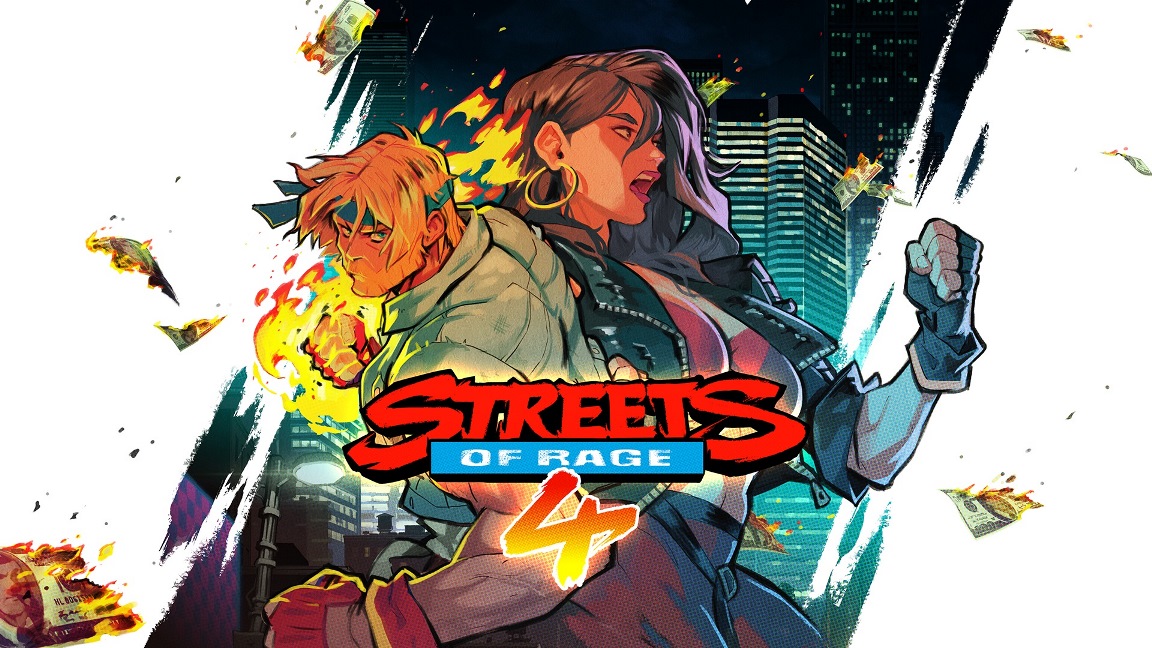 SEGA's classic Streets of Rage series is seeing a revival with Streets of Rage 4, Lizardcube, Guard Crush Games and Dotemu have announced. A release date and platforms have not been confirmed as of yet.
Typically we hold off on news about brand new titles unless we receive confirmation about it being bound for a Nintendo system. However, given the companies involved here, we do believe a Switch release will happen. This game comes from Dotemu and Lizardcube – the publisher and developer of Wonder Boy: The Dragon's Trap respectively. Considering how well that title did on the eShop, it seems certain that Streets of Rage 4 will be on Switch.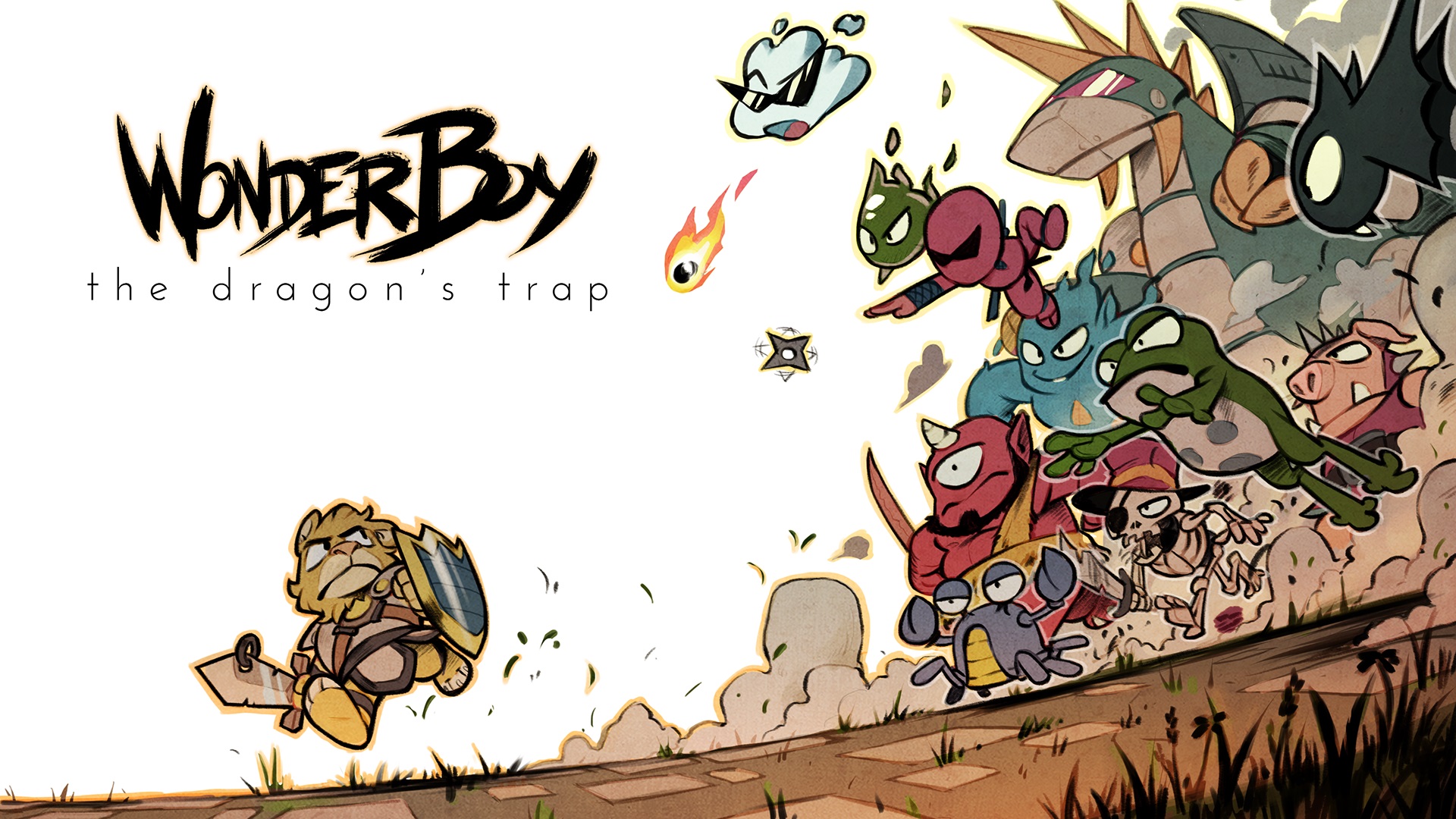 Wonder Boy: The Dragon's Trap will have soon its biggest sale on the eShop. Around the world, it'll be discounted by 50%.
In North America and Europe, the sale starts tomorrow, May 16. It'll begin one day later for folks in Japan.
The 50% discount will be live until May 22 in the west, and May 23 in Japan.
Source: DotEmu PR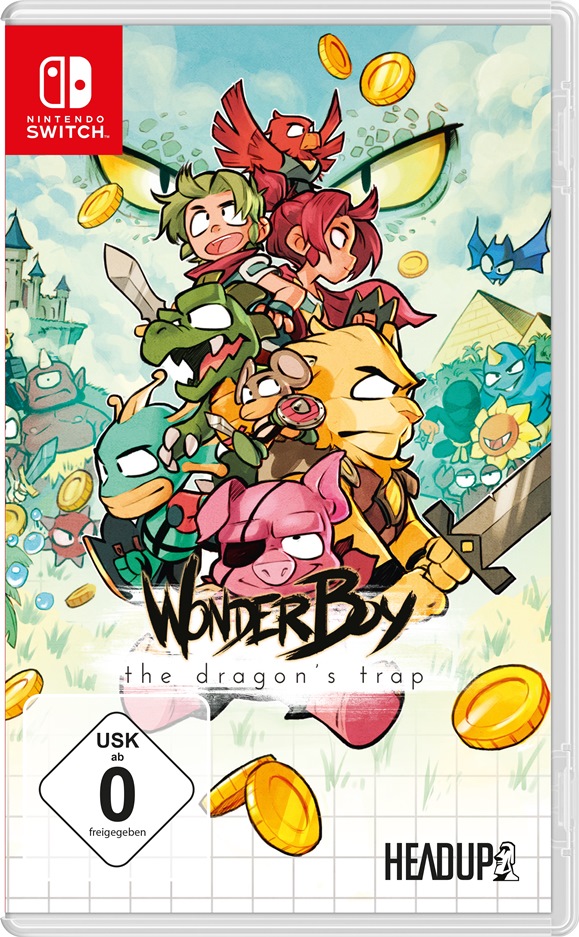 The physical version of Wonder Boy: The Dragon's Trap is out now in North America. It's planned for PAL regions as well, though the wait will be slightly longer.
Headup Games has confirmed that the retail version of Wonder Boy: The Dragon's Trap is scheduled for April 19 in Europe, Australia, and New Zealand. Pricing is set at €39.99 / £34.99.
Source: Headup Games PR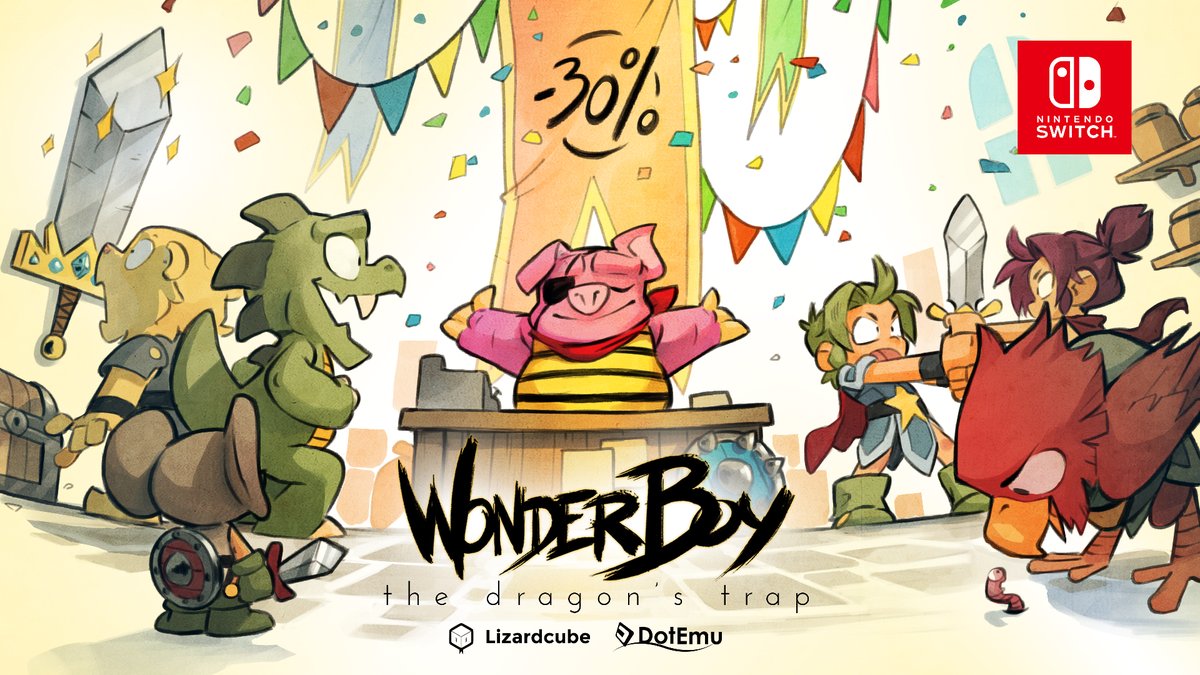 The physical version of Wonder Boy: The Dragon's Trap isn't too far away. Today, Nicalis announced a release date of February 13 for the retail release.
Those who purchase Wonder Boy: The Dragon's Trap at launch will receive a few goodies. Along with the game itself, Nicalis is including an instruction booklet, a soundtrack sampler, and PVC strap.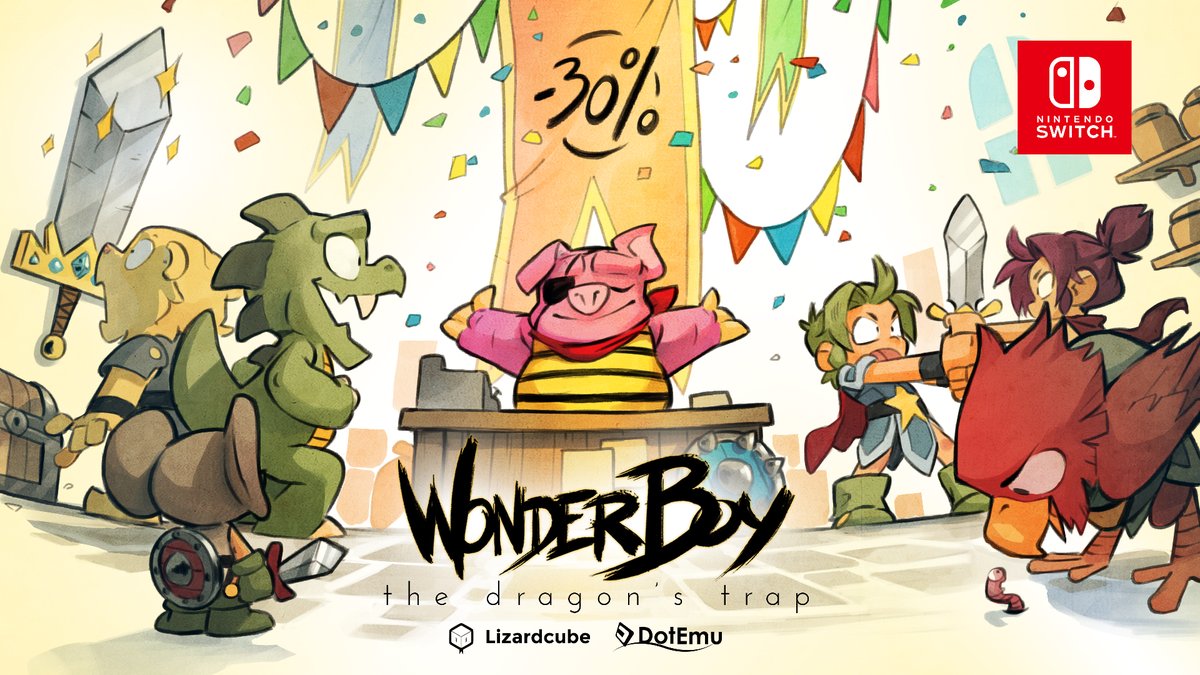 The latest update for Wonder Boy: The Dragon's Trap has arrived. Those who own the game can nab version 1.0.3e.
Among what's included in the patch, video capture is now supported. The full patch notes straight from Lizardcube can be found below.
Wonder Boy: The Dragon's Trap Patch 1.0.3e now available for Switch and PS4:
– Add video capture on Switch
– Add a Retro Inventory option (pictured, off by default)
– Fix typo in Japanese Retro Mode Intro pic.twitter.com/oqboi2eeFZ

— Lizardcube (@lizardcube) December 21, 2017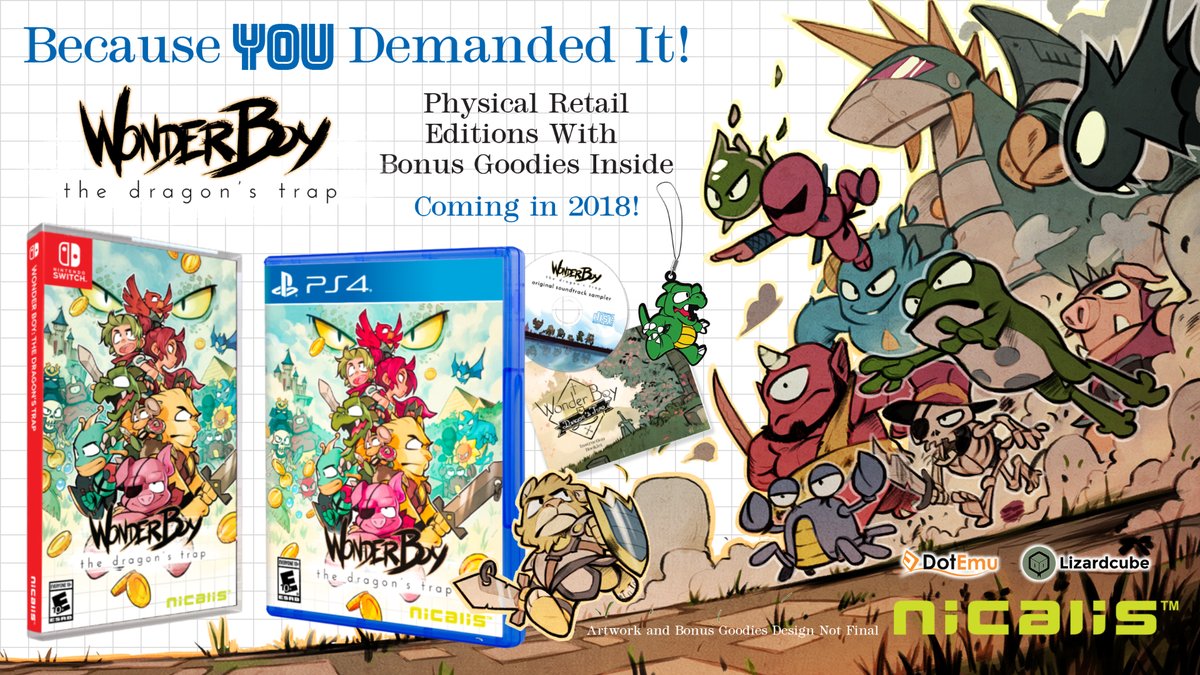 For its physical Switch releases, Nicalis tends to include some extra items. The publisher is continuing the tradition with Wonder Boy: The Dragon's Trap.
Like with past games, Nicalis will be including an instruction booklet. You'll also get a 3″ CD soundtrack sampler and a PVC phone strap.
Wonder Boy: The Dragon's Trap is due out physically for Switch in Q1 2018.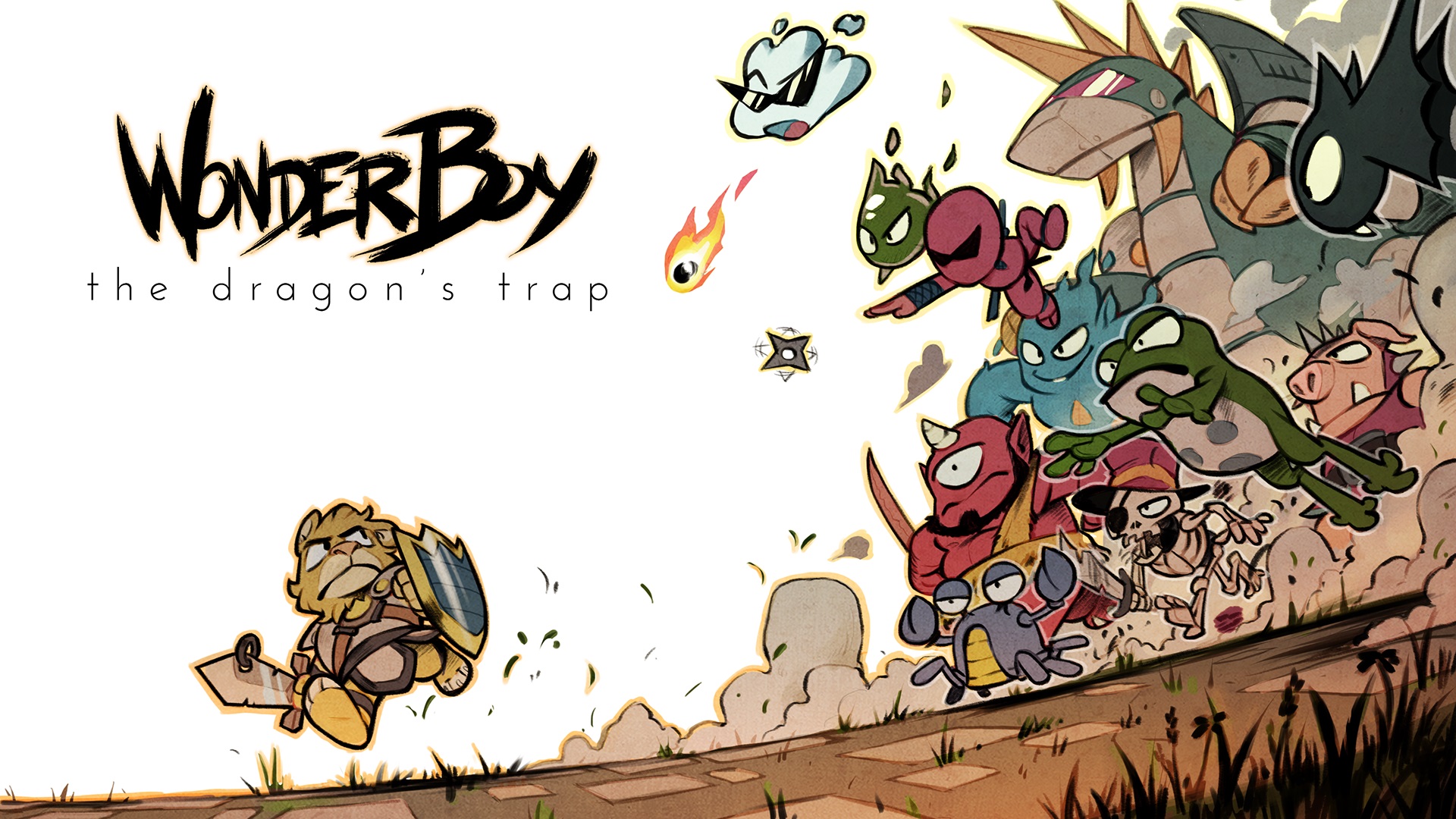 During the German program Game Two, new information was shared about the success of two prominent indie games on Switch. Those are SteamWorld Dig 2 and Wonder Boy: The Dragon's Trap.
Image & Form's Brjann Sigurgeirsson didn't share any specific data for SteamWorld Dig 2. However, he did say that the studio had its biggest launch on Switch. The Switch version sold nearly ten times the amount as the Steam version.
Wonder Boy: The Dragon's Trap is another game that has done very well on Switch. According to Lizardcube's Omar Cornut, 100,000 copies have been sold on Nintendo's console. Moreover, Switch sales have surpassed the total from all other platforms.