Super Bomberman R – 30 FPS, online lobbies confirmed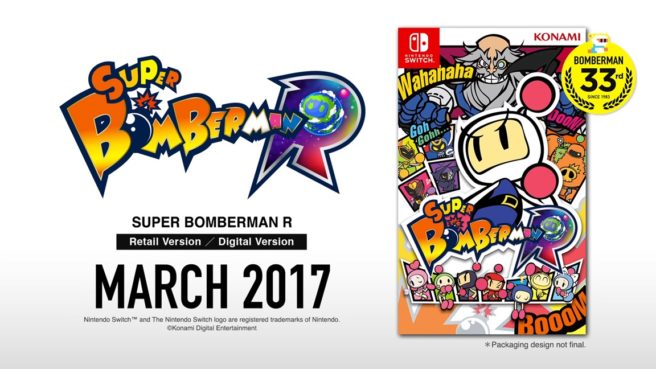 Super Bomberman R will run at 30 frames per second, according to Konami. The game is also confirmed to run at the Switch's full resolution in both console and portable modes.
Super Bomberman R's Battle Mode only supports online, whereas Cooperative Story Mode is only for local play. Regarding online, matchmaking through lobbies will be used so that players can easily connect to friends and random online participants.
Leave a Reply