Super Bomberman R Online launches on Switch next week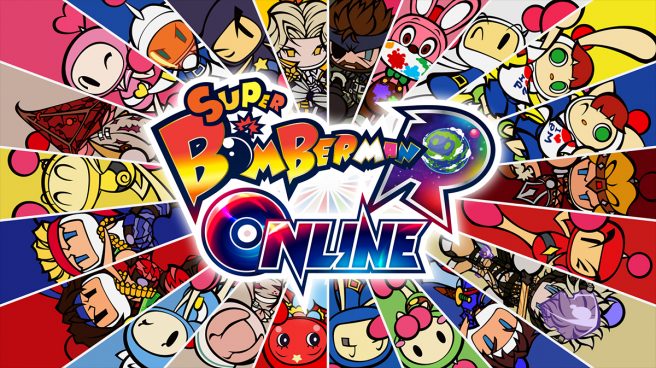 The recently-announced Switch version of Super Bomberman R Online is just a few days away. It will be launching as a free-to-play game on May 27, Konami has confirmed.
Outside of today's release date news, Konami also provided information about new in-game seasons, its two-tier "Battle Pass" system, and outfit bonus. We have the full rundown below.
Along with the multi-platform launch, Super Bomberman R Online will also be introducing new in-game seasons for all platforms. Each season will last three months and bring new items, cosmetics and a new Bomber hero. Season 1 is headlined by the addition of Metal Gear Solid veteran, Old Snake Bomber, obtainable with in-game "Bomber Coins".

Content available as part of a season may only be acquired during the three months that each season lasts.

Super Bomberman R Online will also be launching a two-tier "Battle Pass" system; Silver Passes and Gold Passes. The Silver Pass will be free for all players; the more they play Battle 64 mode, the more they can level up their rank and earn cosmetic rewards including taunts, accessories and poses. There will be 100 ranks within the Silver Pass, providing plenty of free content during each season.

The optional Gold Pass offers greater rewards over 100 ranks, including many more cosmetics and other items that do not directly affect gameplay. The Gold Pass will be available for 800 Bomber Coins, currency that can be purchased in packs via the in-game shop or on the platform store. Bomber Coins are also offered as Gold Pass rewards. The ranks and content for both the Silver and Gold Bomber Passes are seasonal, so players will need to climb up the ranks again once a new season starts to earn more rewards.

Finally, in celebration of recently reaching over two million units sold for Super Bomberman R Online, Konami will be distributing a commemorative "Double Platinum Cake" outfit for all players within Super Bomberman R Online.
We've included a trailer for Super Bomberman R Online below. More information can be found here.
Source: Konami PR
Leave a Reply