Super Mario Bros. world record broken again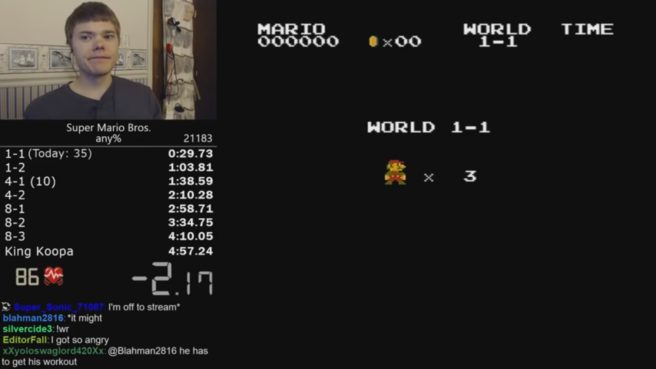 After speedrunner Kosmic had properly broken the world record for clear time in Super Mario Bros., it appears that he'll have to give up his crown to fellow speedrunner Darbian, who has managed to break the previous record by 0.316 seconds.
Darbian's time is 4:56.878, while the previous record was 4:57.194. Quite impressive, especially when you consider that Darbian has done what was previously only thought possible by a bot. You can watch the new world record below.
Leave a Reply