Super Mario Galaxy's clever way of repurposing a signpost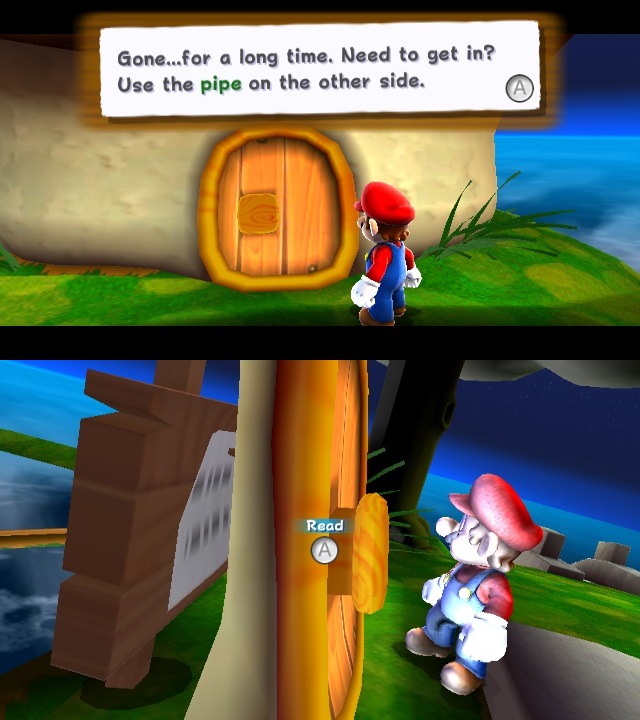 Good Egg Galaxy is one of the very first areas players encounter in Super Mario Galaxy. Towards the start of the level, players can encounter a door to receive some advice. You stand in front of it to make a "Read" icon appear, and then press "A" to have a message displayed.
Tumblr page "Supper Mario Broth" uncovered a bit of craftiness Nintendo used here. Players are actually interacting with a signpost through the door, meaning Nintendo repurposed the sign for new functionality. By doing so, the developers didn't have to create a readable door object from scratch. We've seen this sort of thing in other games before, but it's interesting to see it here as well!
Leave a Reply