Super Mario Party reveals new River Survival mode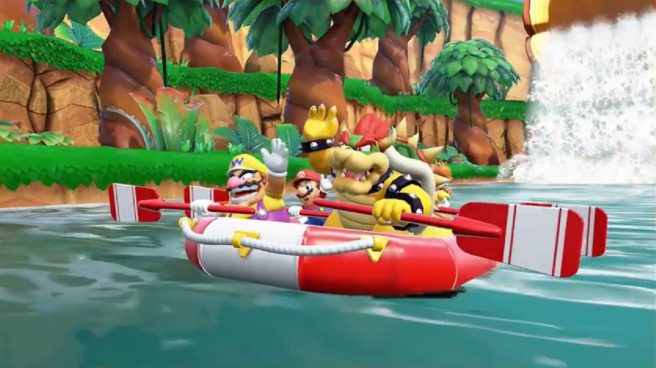 Nintendo of Europe has posted a new gameplay video for Super Mario Party that gives fans a first look at a brand new mode. River Survival will be included, and first details are in.
Here's what we know:
– Everyone in the same boat
– Cooperate to perform as well as possible
– Have to row together and play mini-games cooperatively
– Paddle the boat by making movements with the Joy-Con
– Top right corner of the screen shows the path of the river
– Timer in the top left corner shows how much time you have left on the river
– Hitting a balloon triggers a mini-game
– Do as well as possible in the mini-games to get extra seconds on the river
– S rank in mini-games grant the most seconds
– Intersections/different paths on the river
– In the river, you may encounter Cheep Cheep who you have to avoid
– River has other familiar faces
Watch the video below for a first look at River Survival in Super Mario Party and more.
Leave a Reply