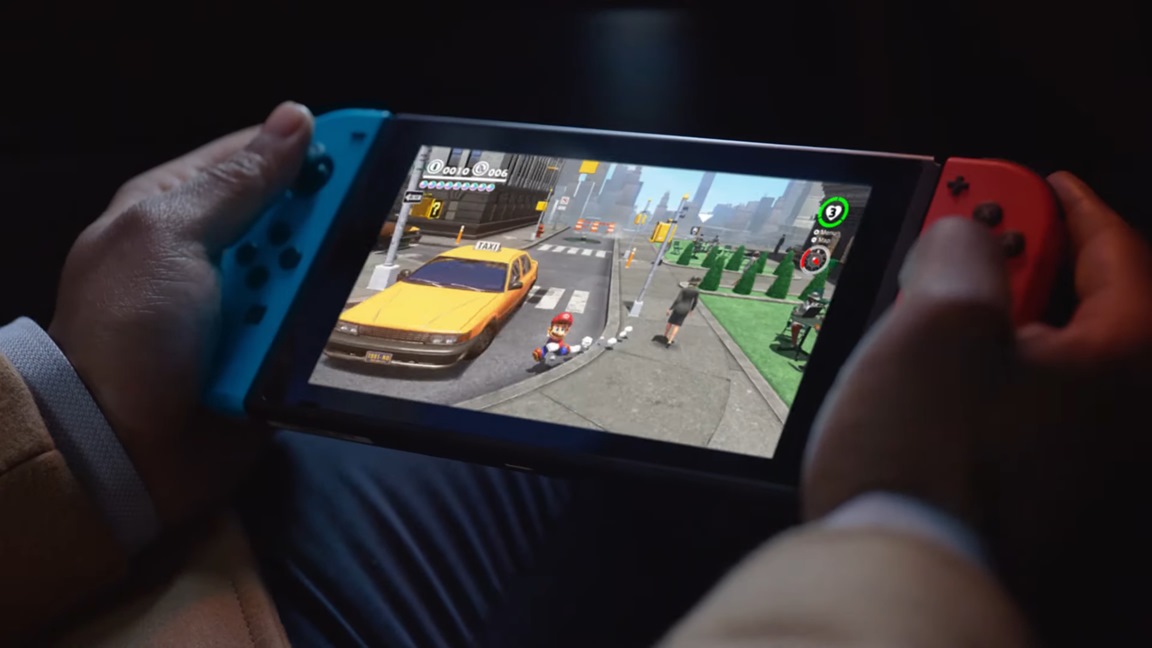 Nintendo has returned with a new commercial for Switch featuring Super Mario Odyssey and Super Mario Party. Check it out below.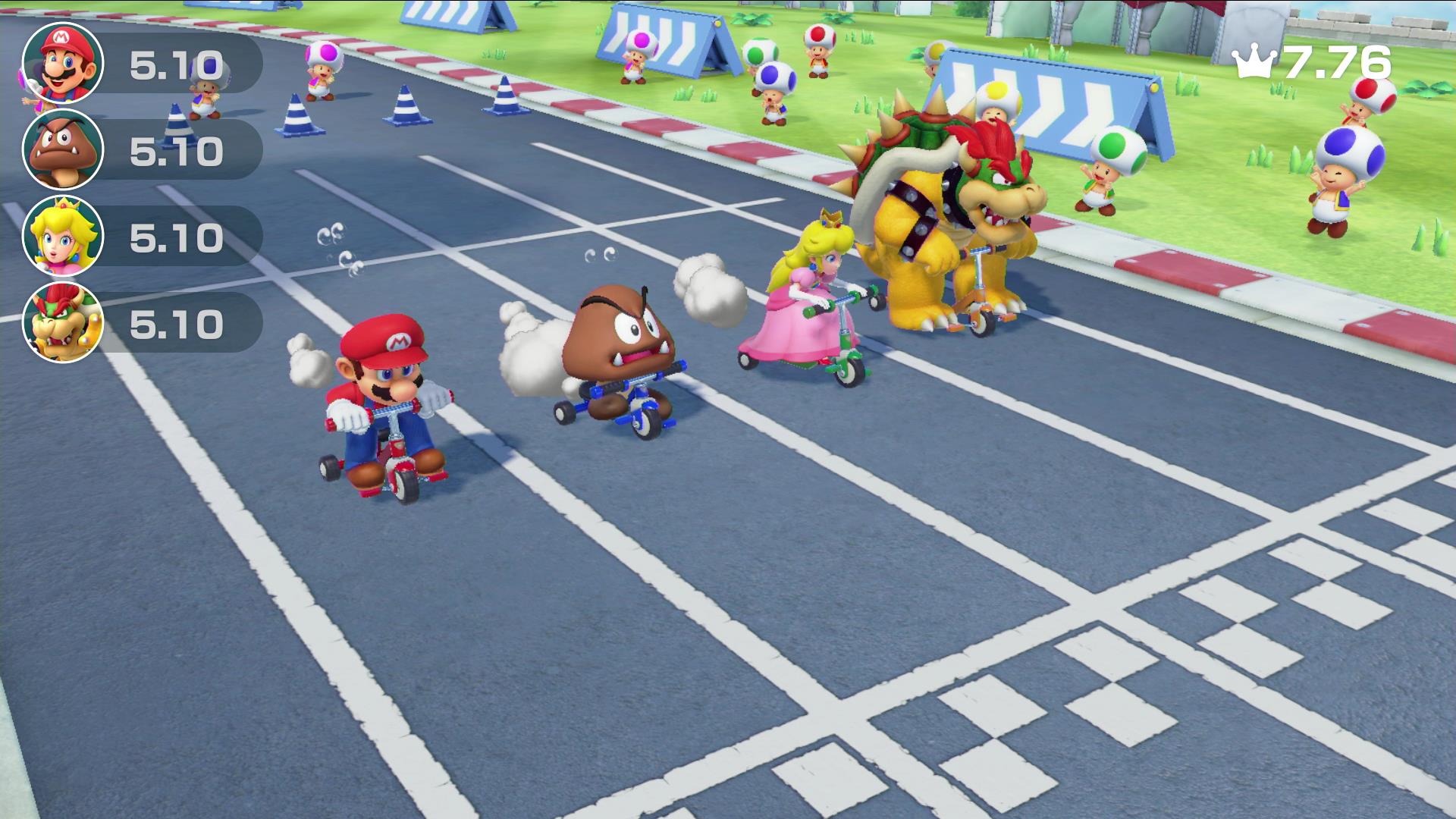 As reported by the NPD today, Super Mario Party ranked fifth in the United States software sales charts for October. We have a bit of additional insight into the game's performance.
Super Mario Party has become the third fastest-selling entry in the franchise based on the first two months in market. It only trails the original Mario Party and Mario Party 8.
Super Mario Party also charted in September, coming in at #9.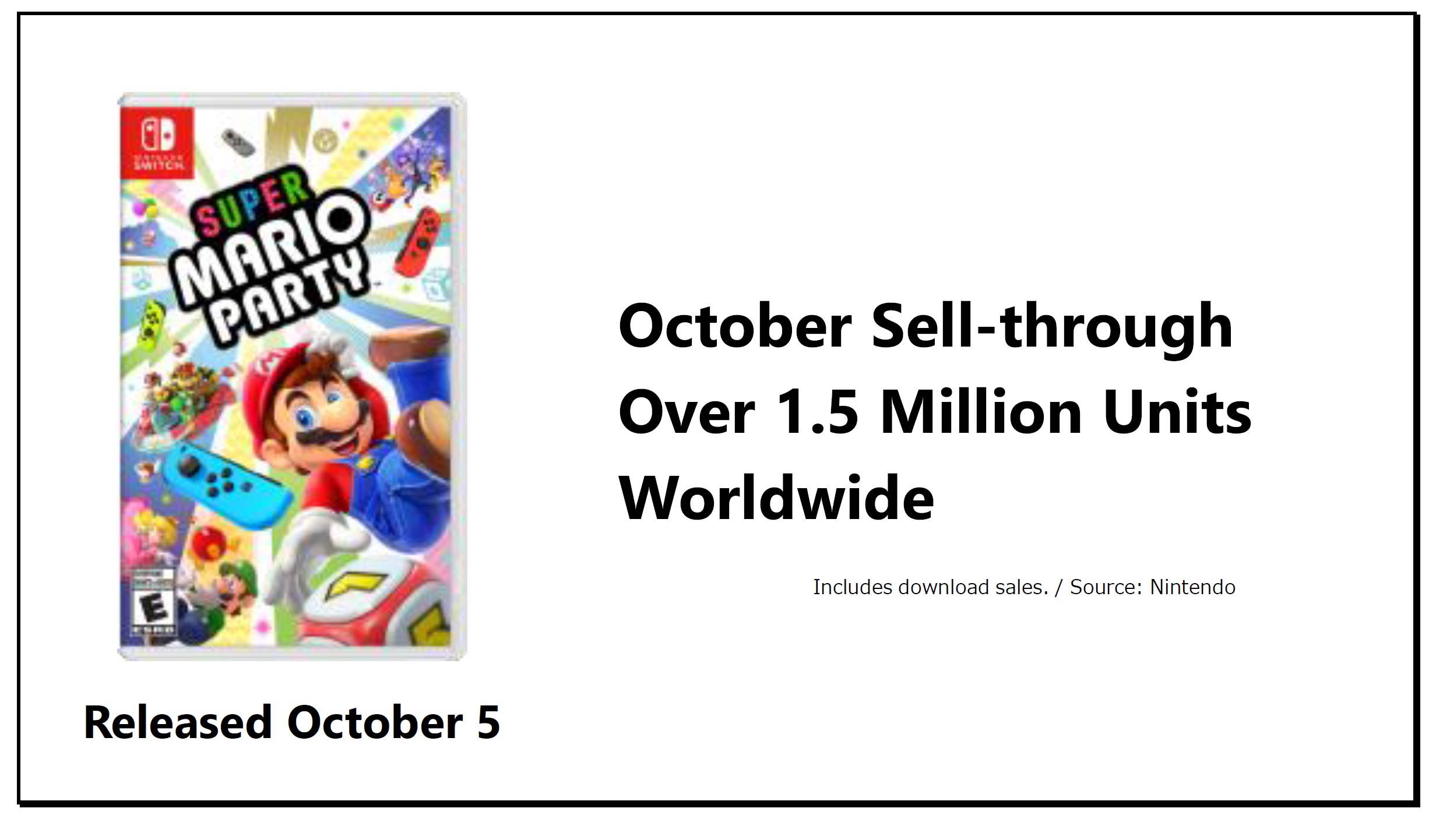 This information comes from Nintendo president Shuntaro Furukawa…
October 5 marked the global release of Super Mario Party, the latest installment in the Mario Party series.

Super Mario Party is the newest installment in the Mario Party series that is also a return to the series' roots for reworked, less complicated game mechanics. It is a title packed with gameplay enjoyable by all, and that speaks to the "play anytime, anywhere, with anyone" concept of Nintendo Switch. It is a finished game with an appeal that is immediately apparent, and a game that everyone from regular gamers to newbies can enjoy playing together. We expect it to become an evergreen title for scenarios like parties where people come together.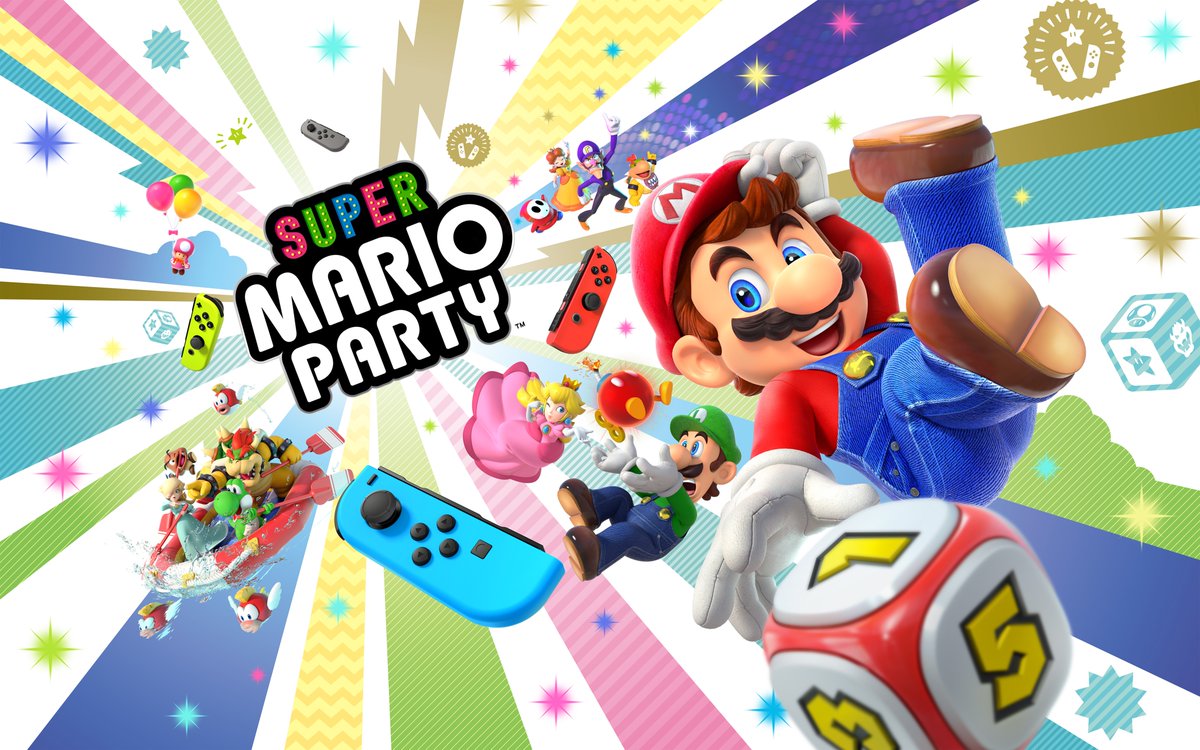 Super Mario Party has sold 1.5 million units around the world, Nintendo has announced. That important piece of data comes from the company's financial results briefing, which is currently in progress.
Nintendo indicated during the briefing that it is happy with Super Mario Party's performance thus far. It has momentum ahead of the holiday season, and is leading to a boost in Joy-Con sales.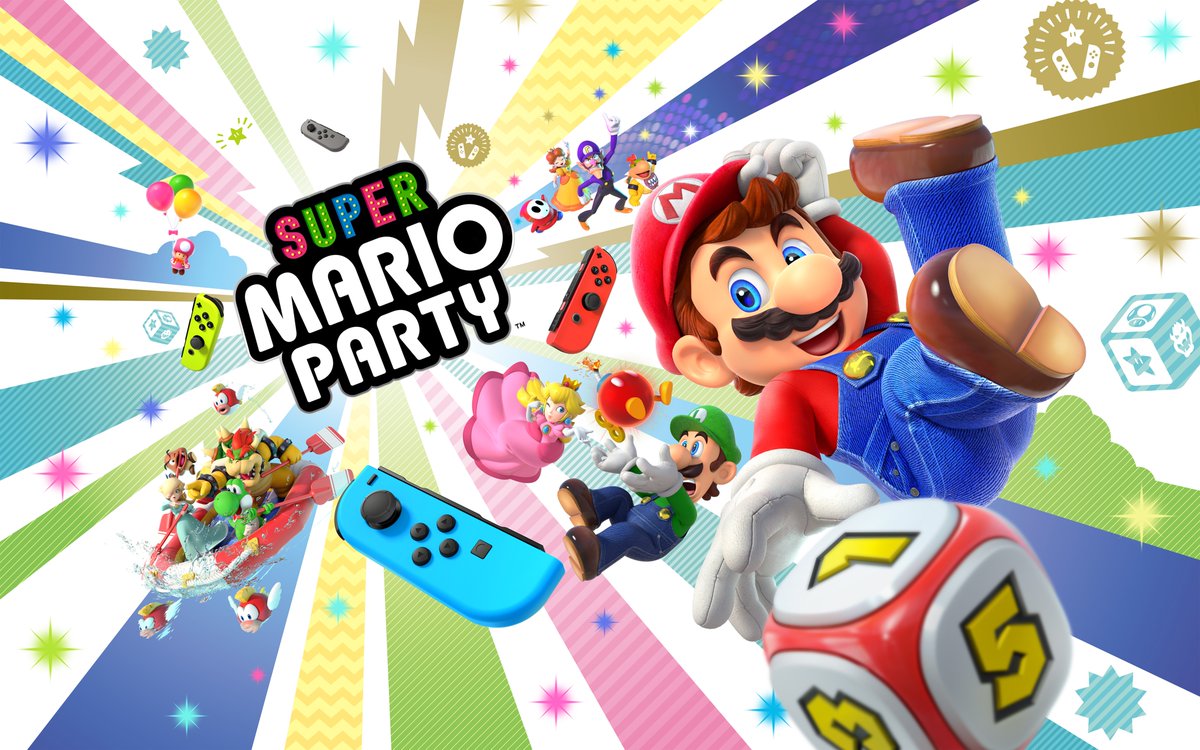 Update: Bumped to the top. Amazon now has pre-orders here. It's $100, meaning you're basically getting the Joy-Con controllers for $40 as Super Mario Party is $60.
---
Original: Super Mario Party Joy-Con bundles have been announced for Europe and Japan. Included in the European bundle – due out on November 23 – are neon green and neon pink controllers. Then on December 1, Japan will have its own bundle with neon yellow and neon pink Joy-Con controllers.
Nintendo hasn't announced anything for North America, but that could be changing soon. Amazon US is listing another Super Mario Party bundle that will come with neon green and neon yellow controllers. For whatever reason, Nintendo seems to be mixing up the controller variations in every region.
Amazon lists the North American Super Mario Party bundle for a November 16 release. Pre-orders aren't up yet, though when live, they'll be here.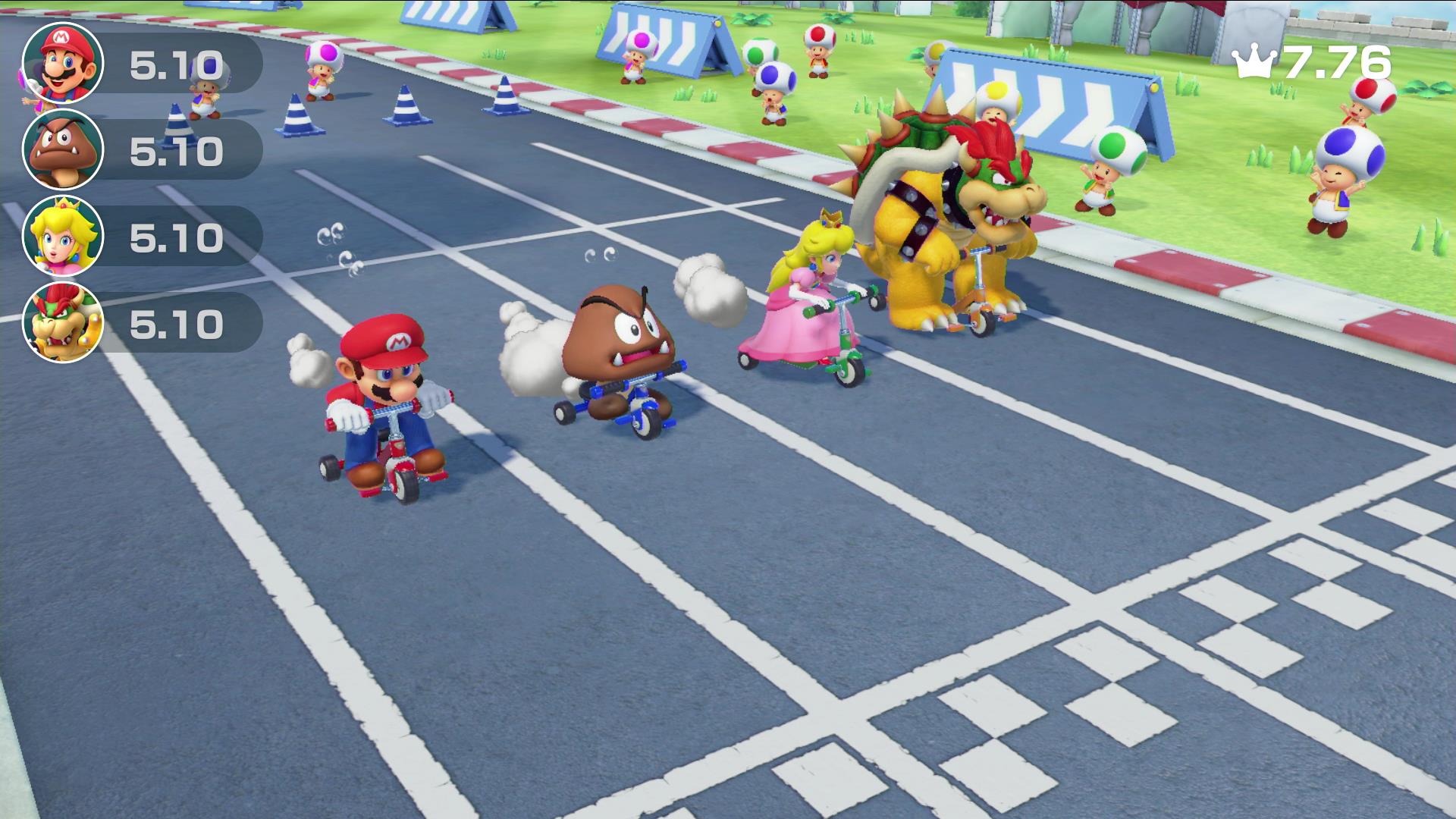 Super Mario Party debuted in Japan last week. Between October 1 and October 5, it sold close to 150,000 copies. Compared to the last core entry in the franchise, it was a significant improvement. Mario Party 10 sold just 52,000 units in its first week.
As Media Create notes, the Mario Party games tend to be longtime best-sellers due to the nature of the series, and Mario Party 10 eventually reached around 250,000 sales – five times what it sold in its first week. Demand is expected to increase around the holiday season due to Christmas and New Year's parties.
As one final note, Dengeki states that Super Mario Party sold through 50% of its initial shipment.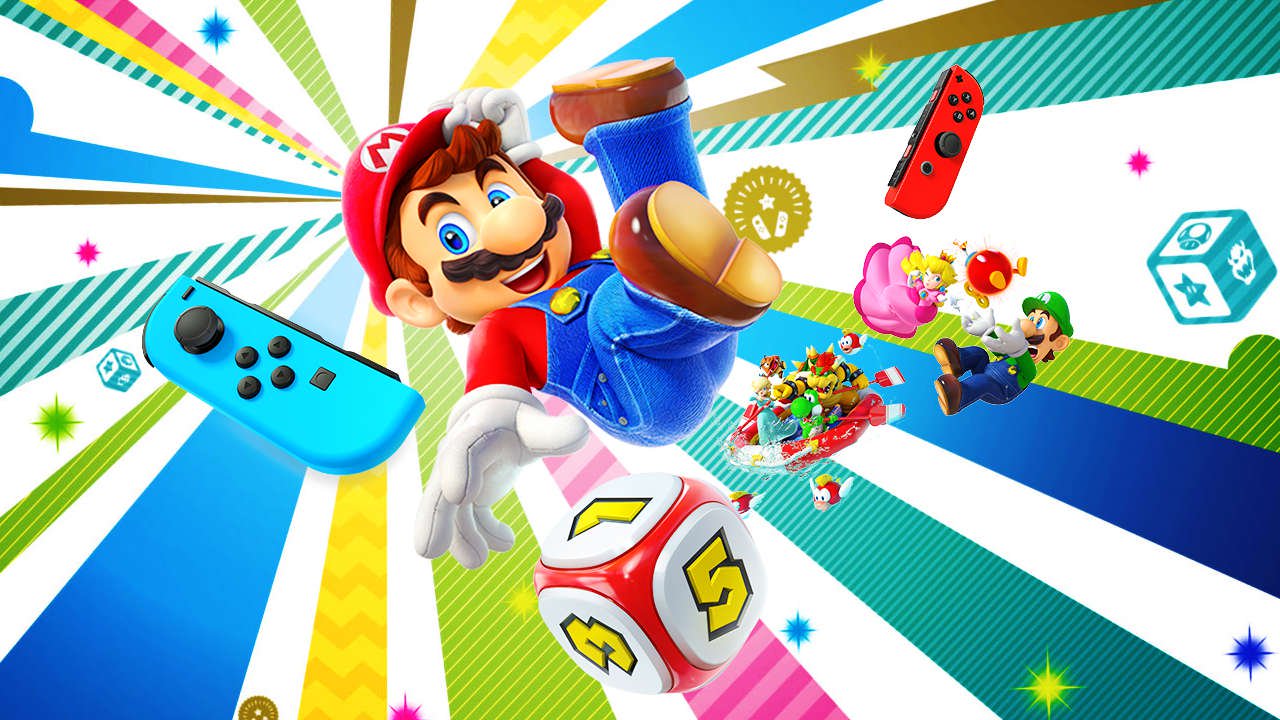 It looks like Super Mario Party is a success because Joy-Cons are out of stock on Amazon Europe according to this post on Resetera. If people are buying an $80 accessory to play the party game this is great news for fans of the series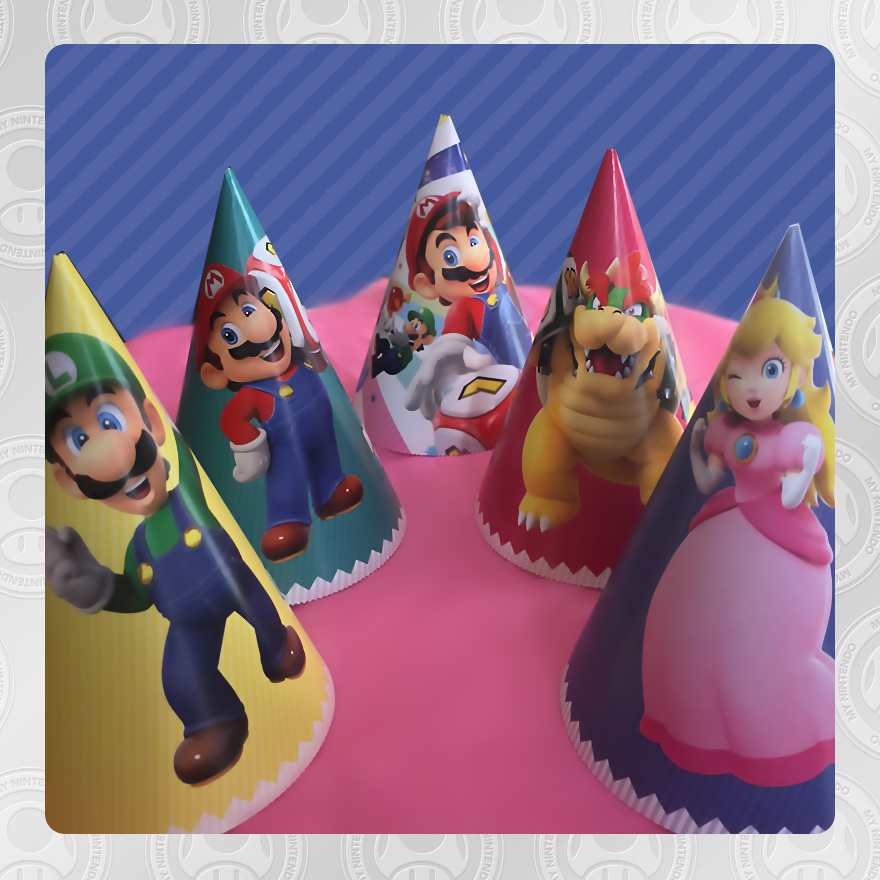 My Nintendo has updated in North America with a few Super Mario Party rewards. They're a part of the smart device / PC rewards category here.
For 30 Platinum Points, you can download printable character party hats. There's also a printable dice that doesn't cost anything. Finally, you can nab a wallpaper for 50 Platinum Points.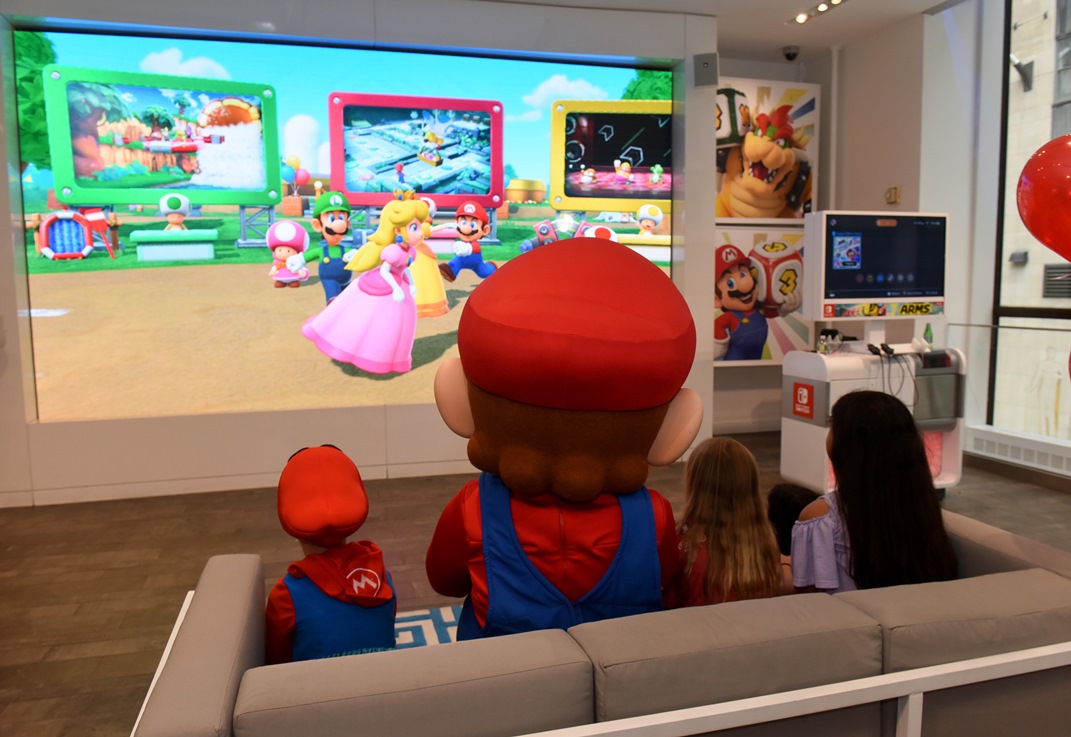 At Nintendo NY yesterday, an event was held to celebrate the launches of Super Mario Party on Switch and Luigi's Mansion on 3DS. We have a few photos straight from Nintendo below.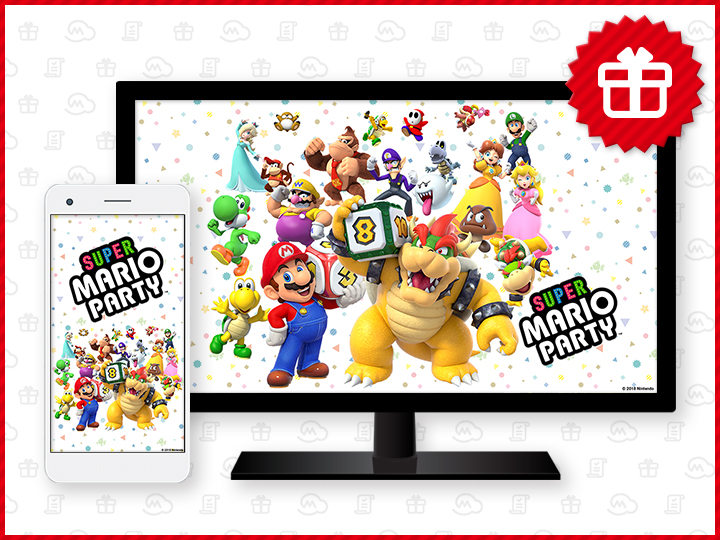 Super Mario Party is now available around the world on Switch. To celebrate, My Nintendo has added in a new wallpaper for European members. It can be redeemed here.
The wallpaper costs 50 Platinum Points. It can be used with PCs, smartphones, and tablets.