Super Monkey Ball: Banana Mania reveals Morgana from Persona 5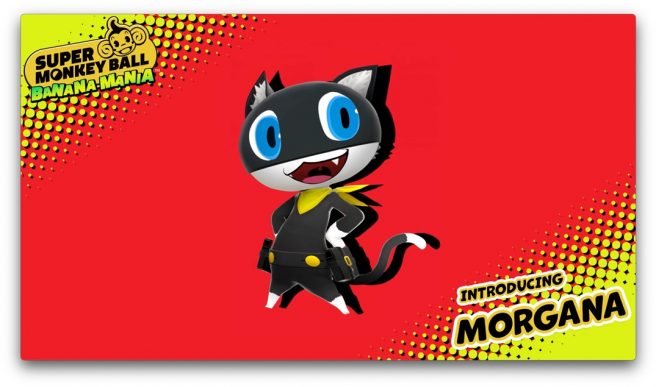 Morgana from Persona 5 is coming to Super Monkey Ball: Banana Mania, SEGA announced during Gamescom: Opening Night Live today. The cunning and courageous member of the Phantom Thieves will be made available as post-launch DLC on November 2. It'll set you back $4.99.
Players can use Morgana in every main game mode. In place of bananas, chests will show up in stages.
Here's a new trailer showing a first look at the character in action:
SEGA says "Morgana's courage, knowledge, and loyalty are irreplaceable to the Phantom Thieves as they seek to eradicate the seeds of corruption by changing the hearts of the villainous figures that stand in the way of justice."
Gamescom: Opening Night Live host Geoff Keigley previously teased today's announcement last weekend.
Morgana joins several other popular characters in Super Monkey Ball: Banana Mania. Sonic and Tails from Sonic the Hedgehog, Beat from Jet Set Radio, and Kazuma Kiryu from Yakuza have all been confirmed in recent weeks. SEGA notes that other iconic characters on the roster will be unveiled soon.
Super Monkey Ball: Banana Mania arrives for Switch on October 5. Fans will be able to purchase the game both physically and digitally.
Source: SEGA PR
Leave a Reply