Super Sami Roll reaching Switch next week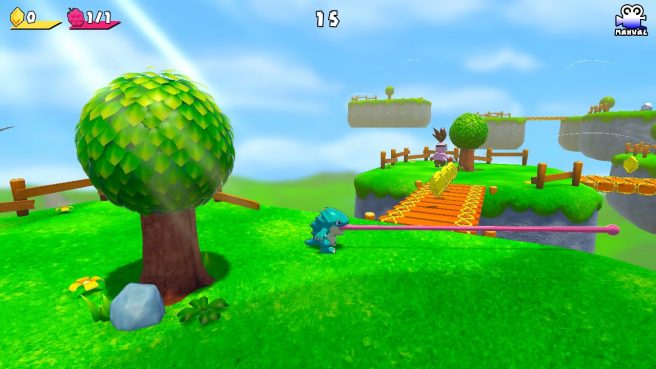 Back in August, publisher X Plus and developer Sonzai Games announced that the 3D platformer Super Sami Roll would be heading to Switch. The title is now just a few days away. According to an eShop listing, you'll be able to pick it up next week.
Super Sami Roll does have a story, and it begins with the wicked Albert VII kidnapping Sami's friend Vera. To save her, players will need to explore the game's colorful 3D world and uncover secrets by rolling, grappling, and jumping. Various locations are included such as green fields, deserts pyramids, oozing volcanoes, frigid ice lands, and more.
Sonzai Games says that Super Sami Roll has "colorful, eye-catching environments, characters and enemies", "dozens upon dozens of unique levels", a mix of 2D and 3D art with hand-crafted pixel art and modern 3D graphics, many secrets and unlockable modes including one for multiplayer, character customization, and an upbeat soundtrack.
For a closer look at Super Sami Roll, get a look at the trailer below.
Super Sami Roll will be available digitally for Switch on November 4. Pricing is set at $14.99.
Fans can keep track of further updates on the game by following the official Twitter account here.
Source: Switch eShop
Leave a Reply