Super Smash Bros. for 3DS screenshot (2/10/14)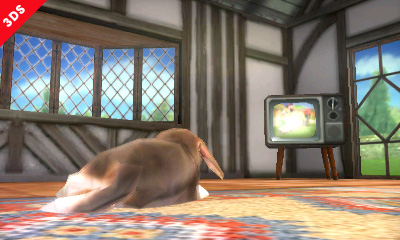 Along with today's screenshot of the 3DS version's Nintendogs stage, director Masahiro Sakurai posted the following message on Miiverse:
Pic of the day. A bored-looking dog staring at the TV… Occasionally, the Super Smash Bros. series really makes me confused about what I'm creating.
Okay then!
Leave a Reply