Super Smash Bros. Ultimate – ARMS fighter reveal live stream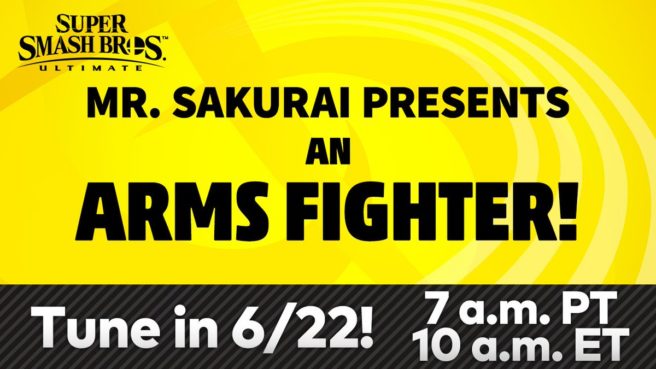 Today is finally the day that we'll be learning about the ARMS character joining Super Smash Bros. Ultimate. In a 35-minute presentation, director Masahiro Sakurai will be unveiling the new roster addition.
You can watch the stream as it happens below. The broadcast should begin at 7 AM PT / 10 AM ET / 3 PM in the UK / 4 PM in Europe. As always, we'll have covering during and after the presentation.
Leave a Reply