Super Smash Bros. Ultimate estimated to have debuted with 1.3 million copies sold in Japan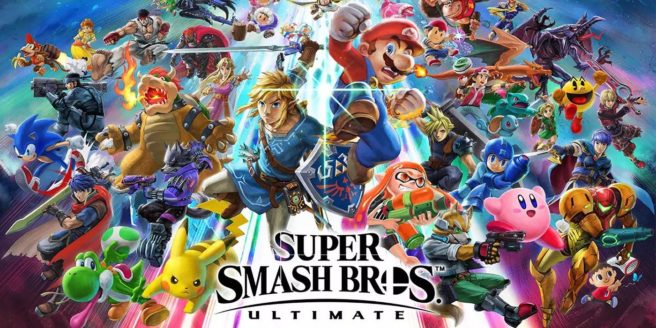 Though data isn't entirely final, early reports indicate that Super Smash Bros. Ultimate may have sold somewhere around 1.3 million copies in its first week in Japan. The information appears to come from Morgan Stanley based on Famitsu-recorded numbers.
We should have final data by Wednesday. If Famitsu's early number holds up, it would be the largest opening ever for a Nintendo published game in Japan outside of the Pokemon series. Additionally, it would be the best debut for a Smash Bros. game yet.
Here's a look at previous launch sales for the Smash Bros. entries:
3DS Super Smash Bros. for Nintendo 3DS 987.239 2.703.101 Nintendo 13/09/2014
WII Super Smash Bros. Brawl 816.198 2.315.401 Nintendo 31/01/2008
N64 Super Smash Bros. 183.097 1.632.046 Nintendo 21/01/1999
NGC Super Smash Bros. Melee 357.101 1.349.418 Nintendo 21/11/2001
WIU Super Smash Bros. for Wii U 244.747 789.947 Nintendo 06/12/2014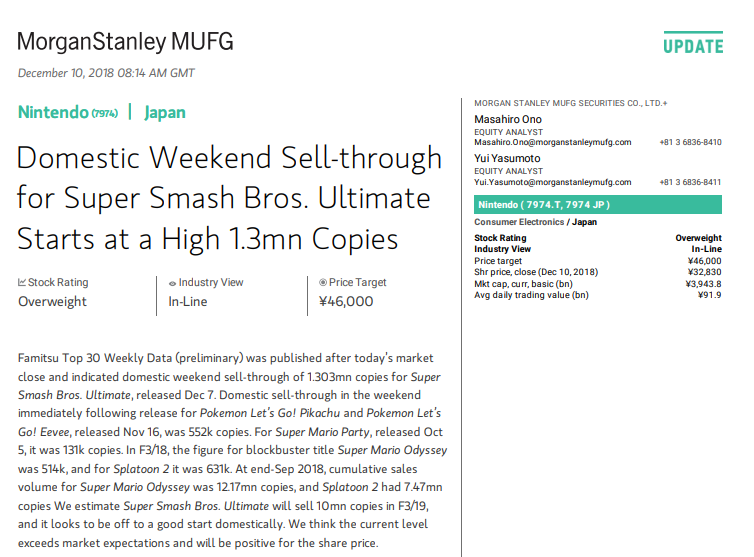 Leave a Reply