Switch OLED model surpasses 138,000 unit sales at launch in Japan, Metroid Dread at 87,000 physical sales
Posted on October 14, 2021 by Ervin in News, Switch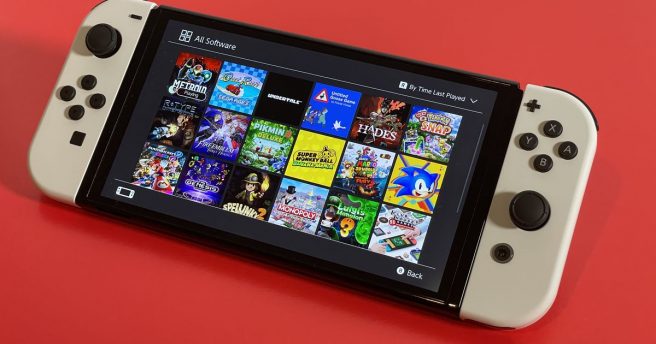 Ahead of the upcoming Famitsu report on physical video game and game console sales in Japan, analyst David Gibson has reported a few sales milestones for the Nintendo Switch and its library. Here's a breakdown of the latest data:
Only halfway through October, the Switch overall has had its best sales month since May earlier this year, selling 180,000 units across all models. The Switch OLED model specifically, which launched on October 8, made up 138,000 of those units in less than a single week. This is lower than the Switch Lite model's 178,000 unit launch, but can be attributed to the Switch OLED model not being as available to buyers due to pandemic-related hardware shortages.
Additionally, Metroid Dread, which also launched on October 8, sold over 87,000 physical copies. This does not include digital sales. This marks Metroid Dread as the biggest launch for a Metroid game since 2000, Gibson notes. For comparison, the previous entry to the Metroid series, Metroid: Samus Returns in September of 2017, launched on 3DS with 29,000 physical unit sales.
This is not the complete physical video game sales report from Famitsu. We will be sure to keep you updated with the complete 2021 Week 41 data as soon as it arrives later today.
Leave a Reply