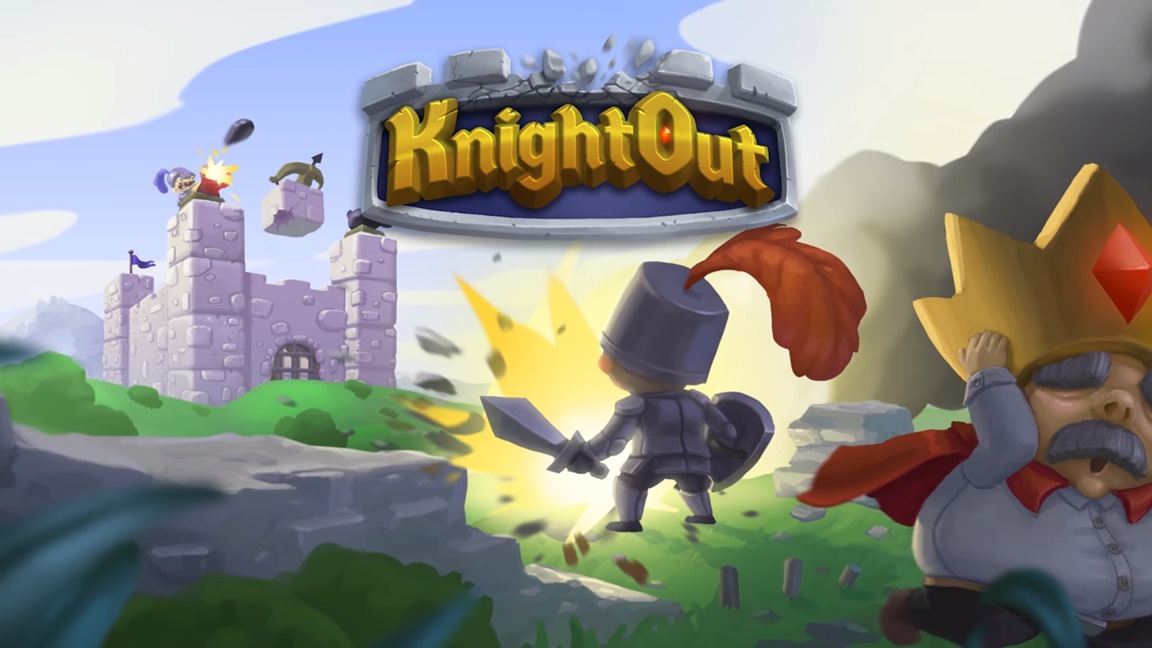 2nd Studio has been looking to fund its strategic brawler KnightOut on Fig. With over two weeks left in the campaign, the $15,000 goal has already been surpassed. The team is now turning its attention to stretch goals, including online multiplayer, an extended soundtrack, and "Death Match".
KnightOut should be out on Switch later this year. A video and additional details about the project can be found below.
KnightOut will get you on the edge of the couch as you battle your best friend. How will you bring your soon to be ex friend to his knees? Use your strategic overview as you build your castle which defines half of the battlefield, a good defense is all you need, or master the sword and take him out in close combat. Only one can be jumping in the couch spilling his beverage in celebration. Will it be you?

Don't got any friends? Don't worry KnightOut is for everybody also the lone wolf. In arcade mode you defend your castle against waves of enemies alone or with your friend. Rise to the top of the leaderboards if you can master this mode.