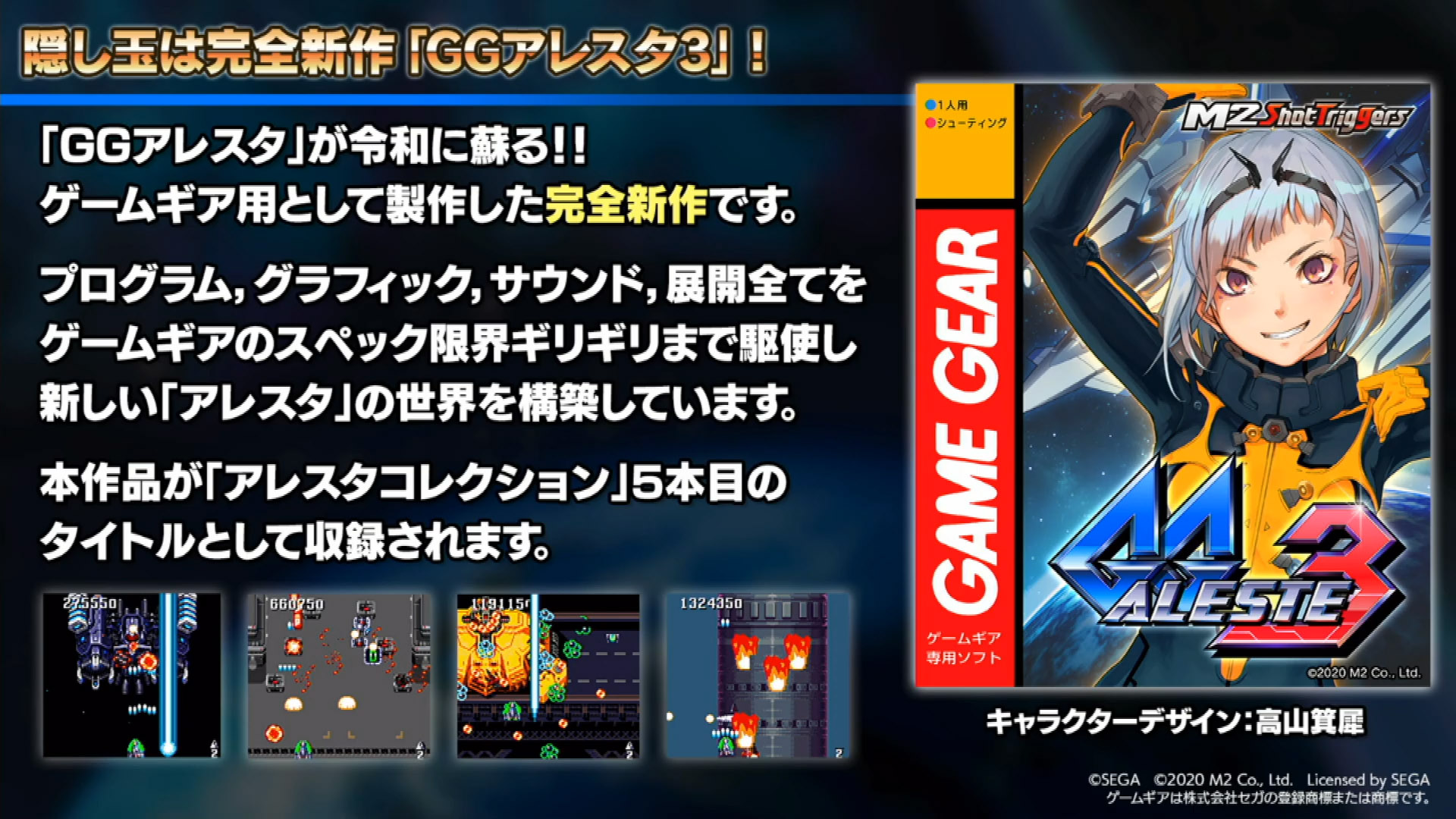 M2 revealed more information about Aleste Collection during TGS 2020 Online today. GG Aleste 3, a new title made for Game Gear, is now confirmed for the collection.
GG Aleste 3 features a completely new Aleste world. All aspects of the game, including programming, graphics, and sound, were made with the limits of Game Gear's specifications in mind.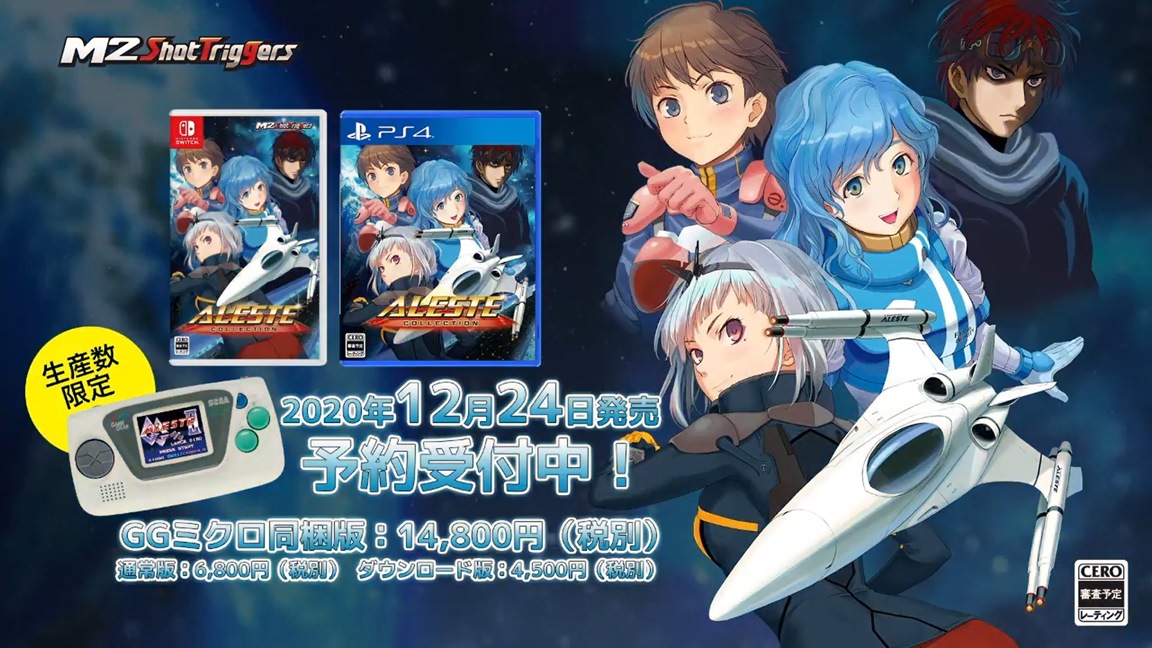 M2 today revealed Aleste Collection, a package containing four titles. A release is planned for December 24 in Japan.
The following games are included: