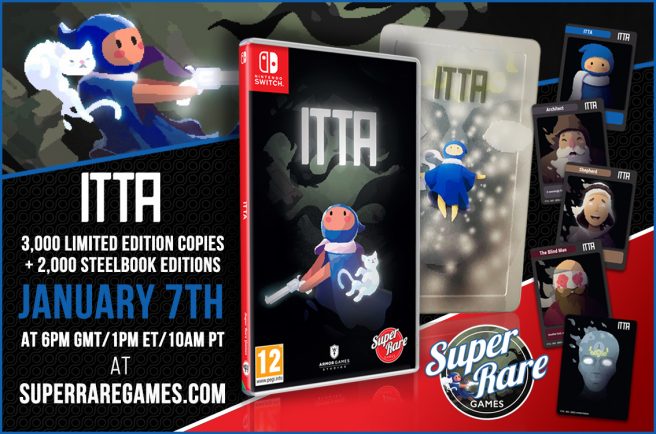 Today, Super Rare Games announced a parntership with Glass Revolver and Armor Games Studio on a physical release of ITTA. The bullet-hell, boss rush adventure title will be offered in standard and steelbook forms.
5,000 copies will be produced in total. There'll be 3,000 units for the standard edition and another 2,000 for the steelbook version.
Pre-orders open on January 7 at 10 AM PT / 1 PM ET / 6 PM in the UK / 7 PM in Europe. Super Rare Games will be selling copies here.
Source: Super Rare Games PR