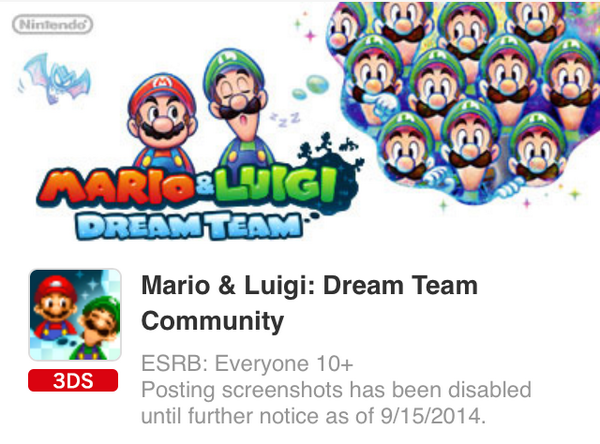 Last night, a significant glitch was found within Mario & Luigi: Dream Team. This basically allowed users to share images outside of the game on Miiverse.
In light of the exploit, Nintendo has now gone ahead and disabled all screenshot sharing on the Mario & Luigi: Dream Team Miiverse community. If/when the functionality will return is unknown at present.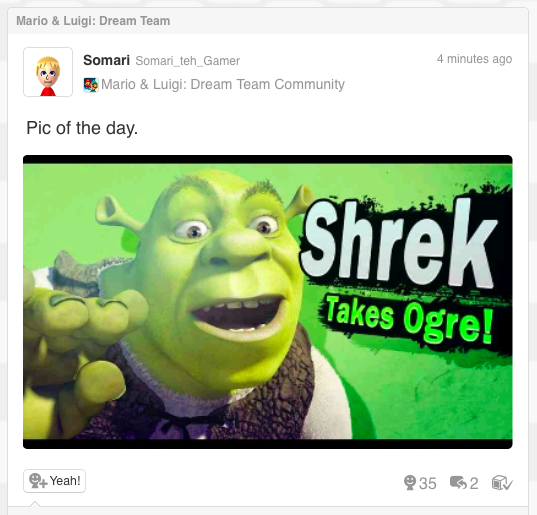 The Mario & Luigi: Dream Team section of Miiverse has been flooded with images unrelated to the game since yesterday. This has been done by taking advantage of a glitch, which Nintendo patched with update 1.1 last year. Those without the update have been able to upload photos of any kind.
Nintendo should be looking to re-address the glitch as soon as possible. In the meantime, moderators have been doing everything they can given the circumstances – be it banning users, deleting posts, removing photos, and more.