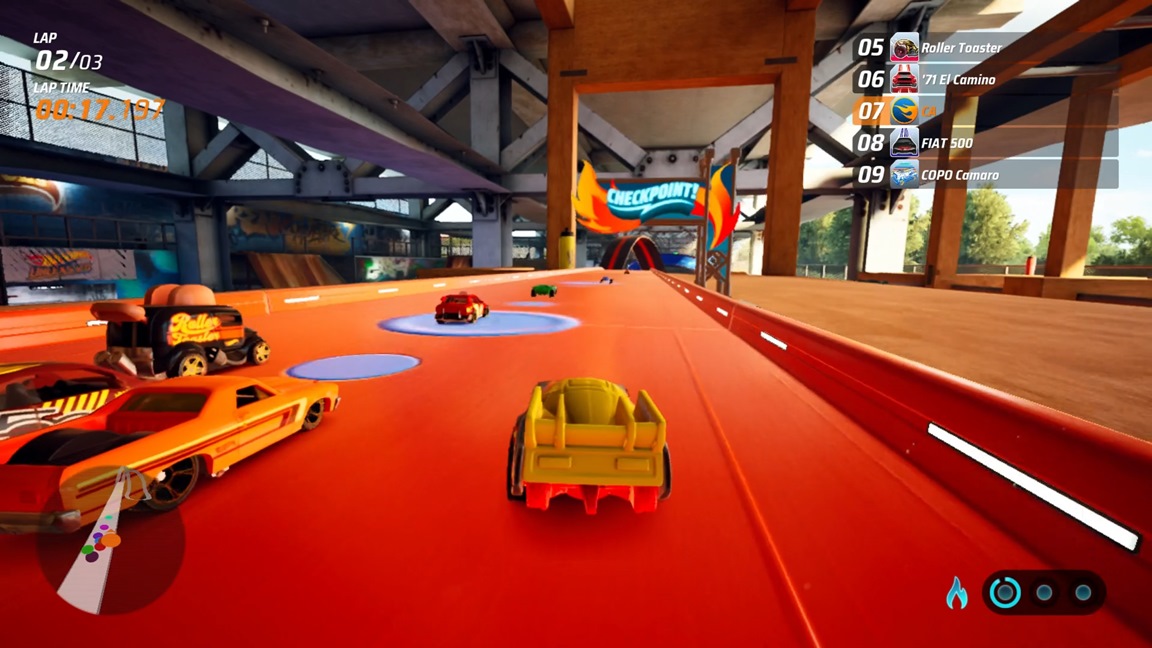 Ahead of its debut later this week, we have new gameplay from the Switch version of Hot Wheels Unleashed. There's just under 30 minutes of footage in total.
Here's an overview of the game: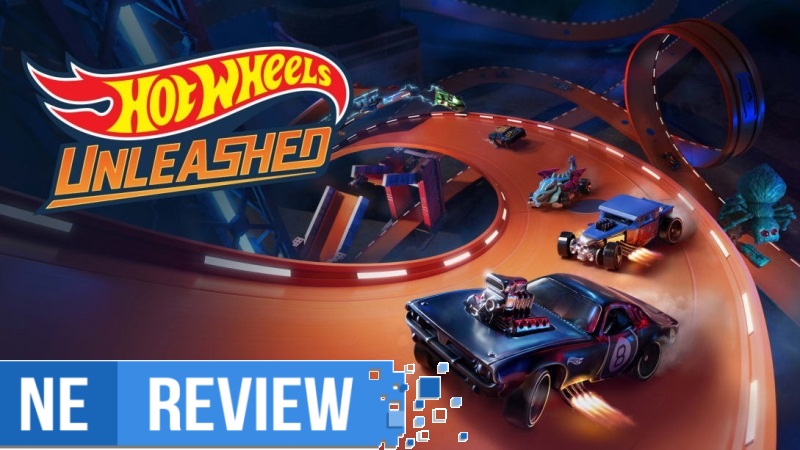 System: Switch
Release date: September 30, 2021
Developer: Milestone
Publisher: Milestone
---
There was a time when games based on popular toys were a dime a dozen; it used to be impossible to walk into the video games section of your local supercenter without seeing shelves filled with licensed games, many of middling quality. That's not really the case today, as many of the smaller studios that previously produced those types of games have since shut down, been absorbed, or are now producing mobile games instead. So, I was pleasantly surprised not only that Milestone announced Hot Wheels Unleashed in 2021 as a major new release for the franchise, but also that the game had potential to be of higher quality and creativity than previous games. In fact, Hot Wheels Unleashed feels like a game built primarily for today's adults who grew up with Hot Wheels years (decades?) ago rather than kids – a bold choice. But does Hot Wheels Unleashed manage to be a good game underneath its many layers of die-cast nostalgia?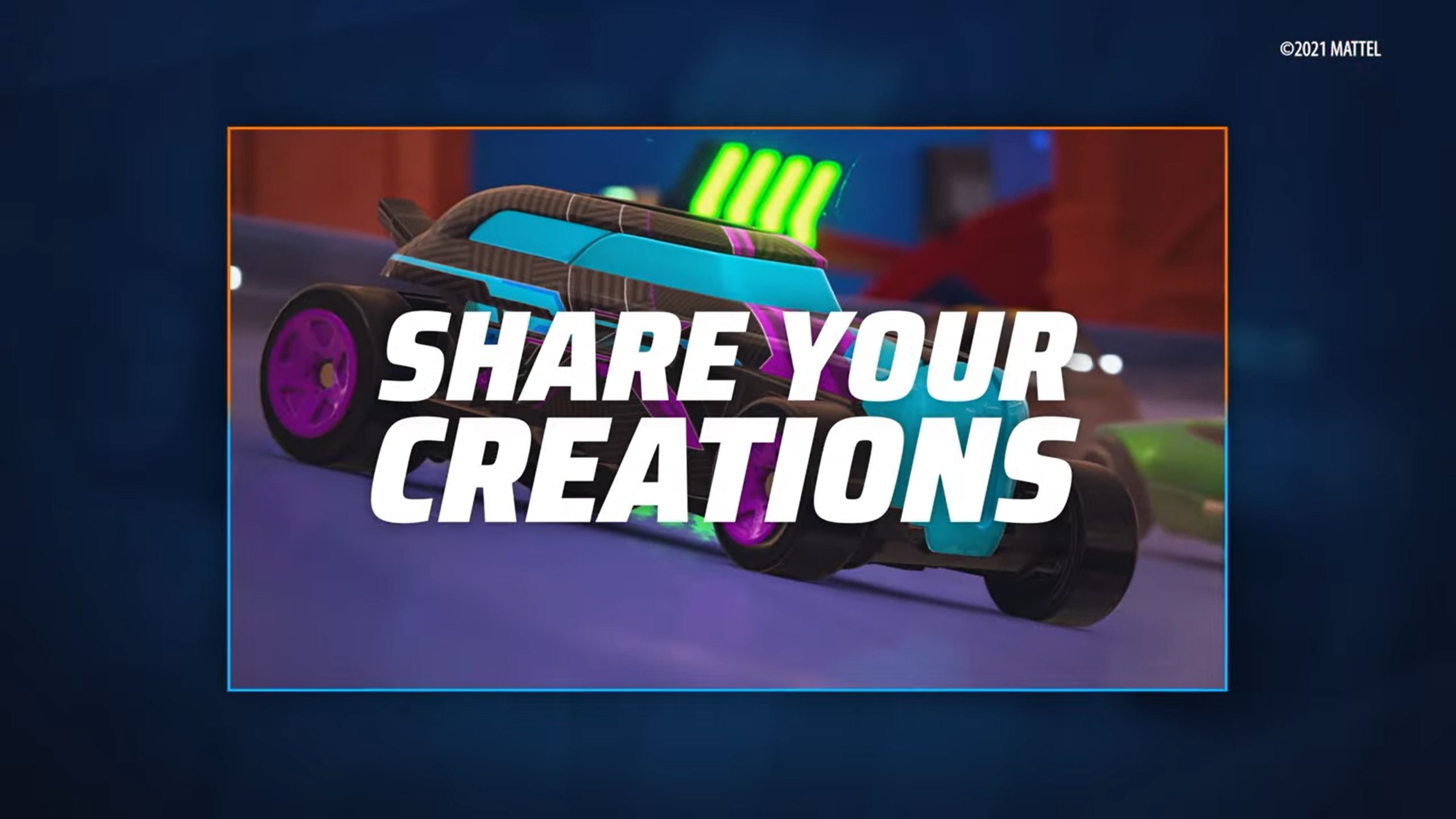 Mattel and Milestone have issued the latest trailer for Hot Wheels Unleashed that provides a first look at customization.
With the Livery Editor, players will be able to customize their cars. Start out by applying colors and shapes to Hot Wheels Originals and Real Manufacturer cars. After that, it's possible to share creations with the world or download the best ones from the community.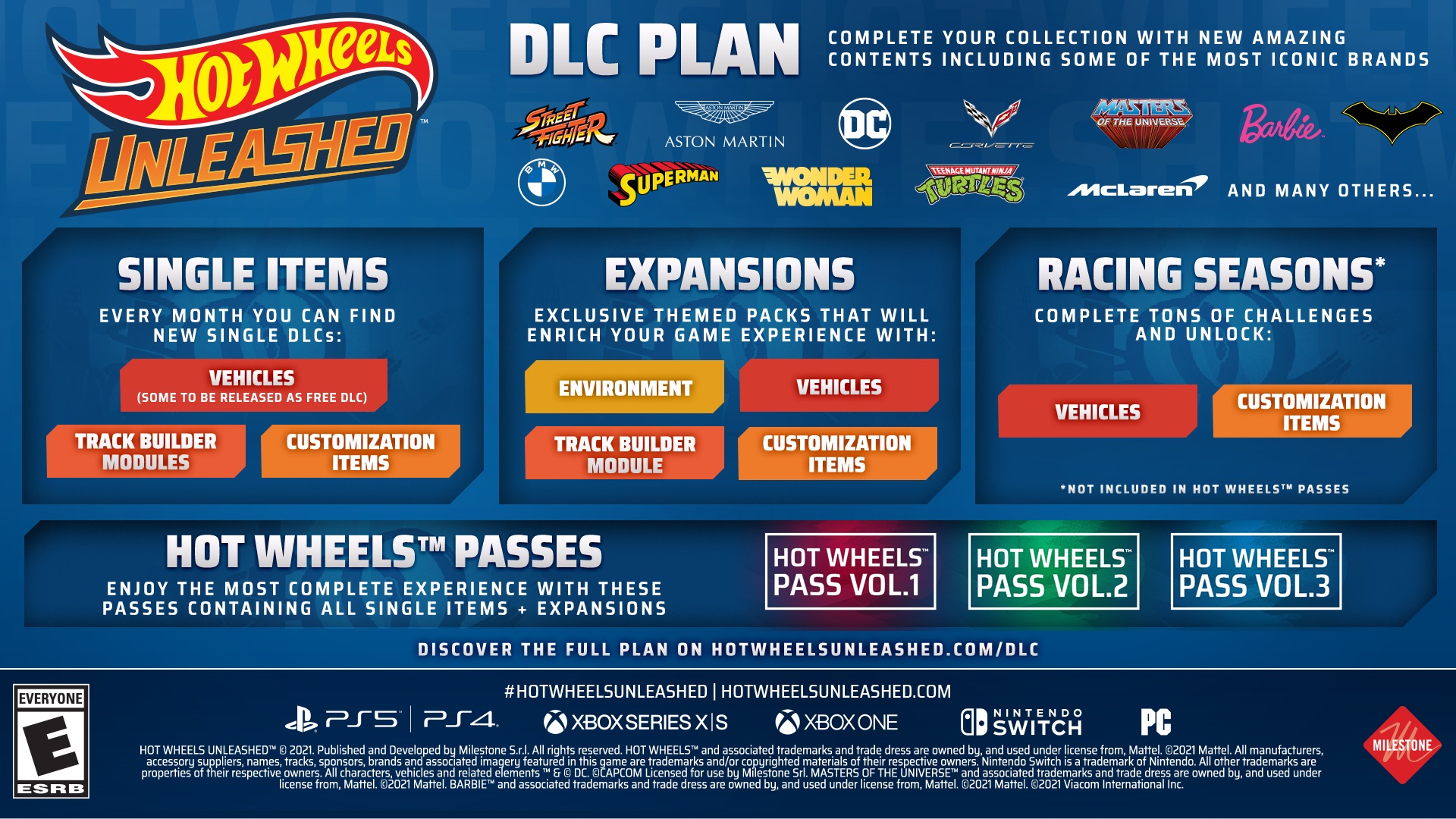 Mattel and Milestone today unveiled its DLC plans for the racer Hot Wheels Unleashed. Three Hot Wheels Passes will unlock a set of special content from Hot Wheels originals as well as from Barbie, DC, Masters of the Universe, Street Fighter, Teenage Mutant Ninja Turtles and OEMs like Aston Martin, BMW and McLaren and many others.
According to Milestone, players can look forward to free and premium DLC periodically. Upcoming content may include vehicles, track builder modules, customization items, and exclusive themed expansion sets introducing new environments. Also, by joining Racing Seasons, players can participate in limited-time challenges with new vehicles and special rewards.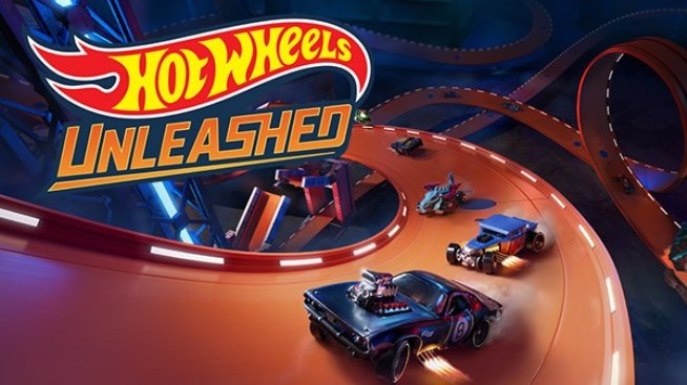 Mattel and Milestone today unveiled the full lineup of cars that will be available at launch in Hot Wheels Unleashed. Players will find 66 vehicles with celebrated original designs and icons of automotive pop culture, including "Party Wagon" from Teenage Mutant Ninja Turtles, "Snoopy" from Peanuts, "K.I.T.T." from NBC's Knight Rider, and the "Time Machine" from Universal Pictures and Amblin Entertainment's Back to the Future.
Here's some additional information: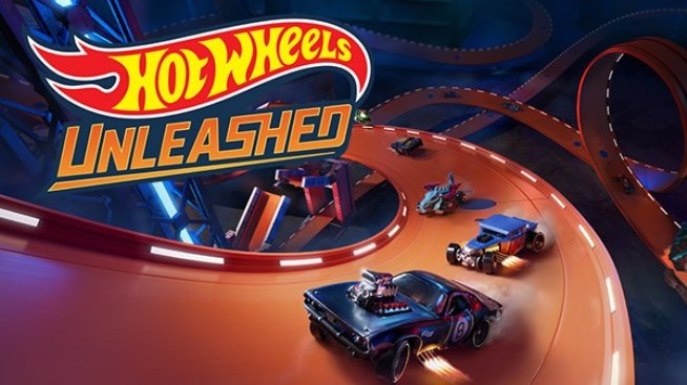 When Hot Wheels Unleashed arrives on Switch later this year, there will be a few different versions to choose from. There's a standard release with just the game, a special edition for retail, and two more digital editions.
Here's what's included in each: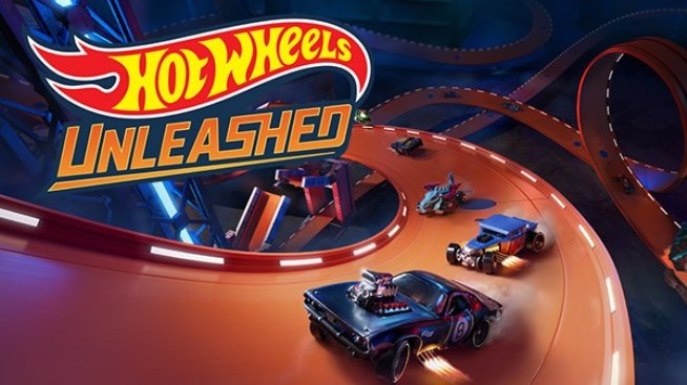 Hot Wheels Unleashed has received a couple of new videos focusing on its track editor. Along with a dedicated trailer, we also have a developer walkthrough from Milestone.
Here's the full roundup: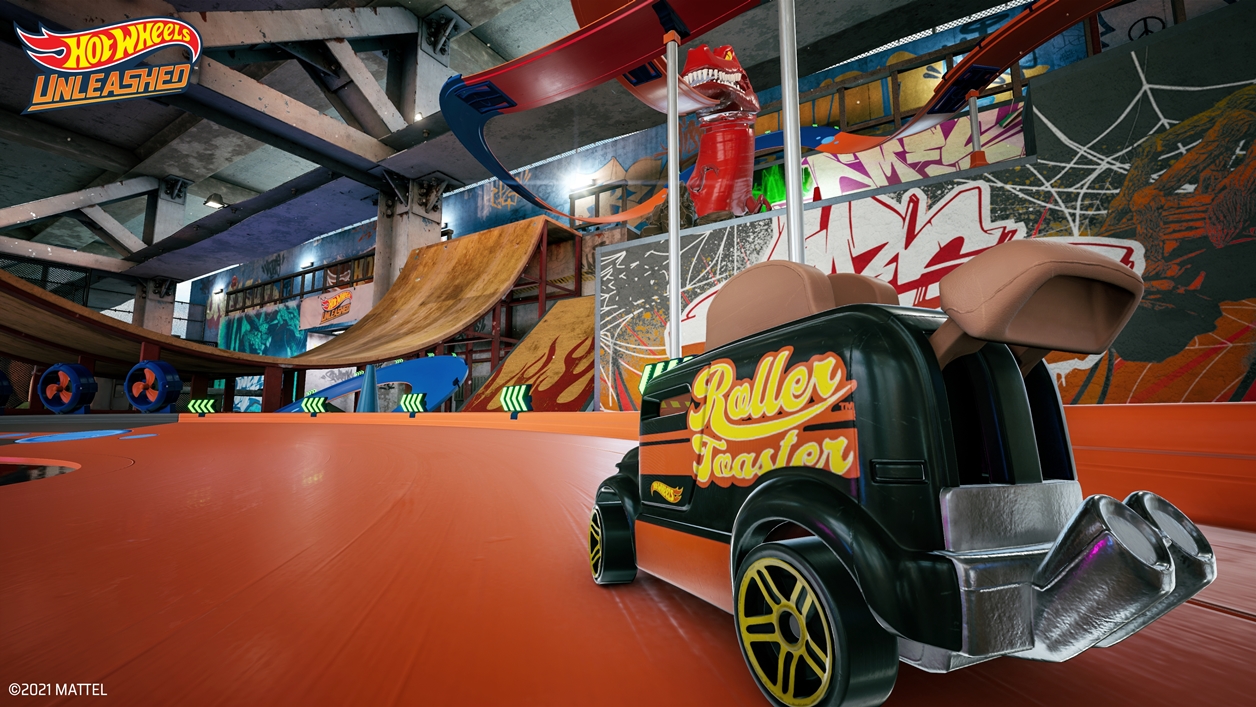 Mattel and Milestone have released a new trailer for Hot Wheels Unleashed to introduce the game's latest environment, the Skatepark.
Here's a brief intro to the area, along with the video itself: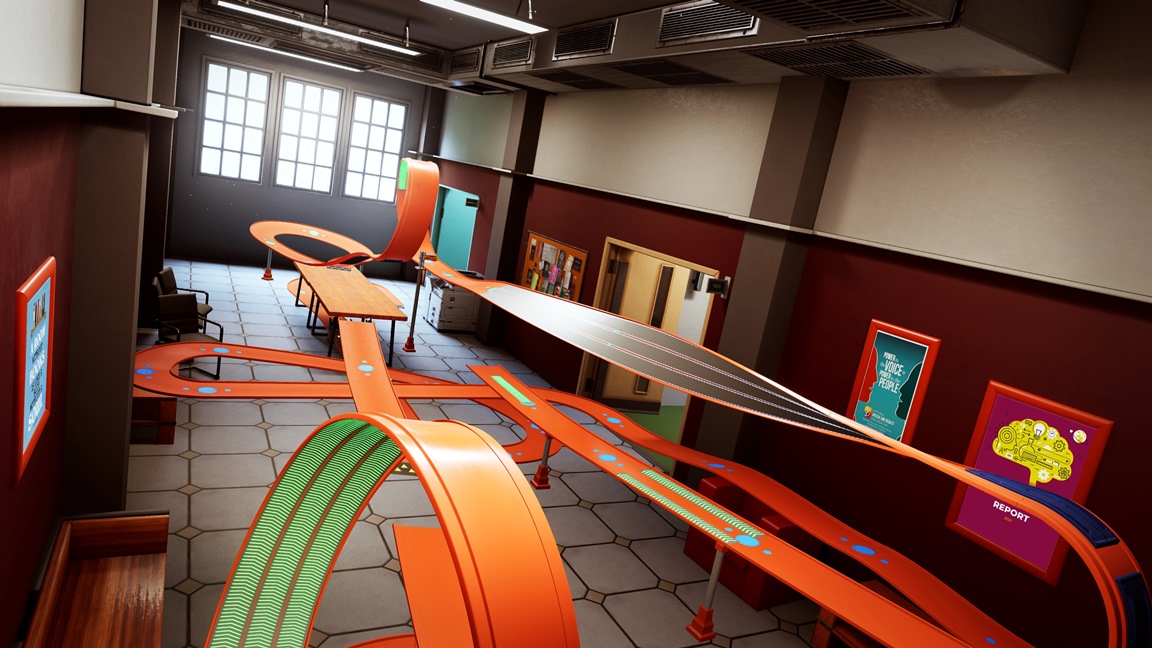 Mattel and Milestone have released a new trailer for Hot Wheels Unleashed to introduce the game's latest environment, the College Campus.
Here's a brief intro to the area, along with the video itself: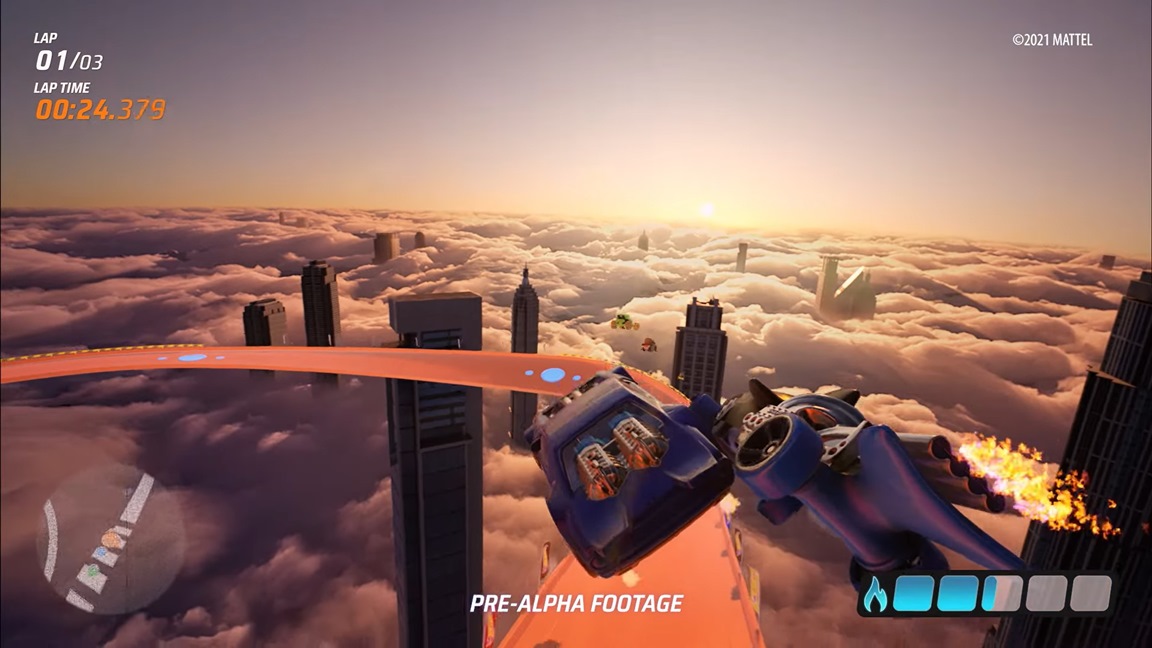 Mattel and Milestone today debuted a new Hot Wheels Unleashed gameplay trailer that unveils its second environment, the Skyscraper.
The stage takes place in a construction site, complete with tracks set on three different floors of the building under construction. Several new characters have also been revealed: Bump Around, Mountain Mauler, Sandivore, Boom Car, Buns of Steel, Fast Gassin, and Motosaurus.
Here's the new trailer: