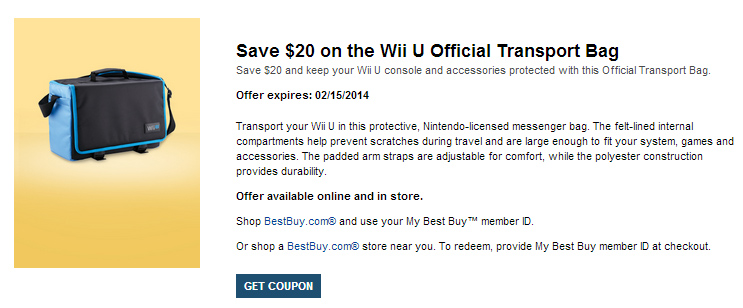 Those who a Best Buy Gamers Club membership can purchase the Rocketfish Wii U Transport Bag for $10. As far as I can tell, this offer is valid for both the free and paid memberships.
The sale is valid until February 15. It's valid both in store and online.
Thanks to Lolo for the tip.