Splasher came to the Switch eShop about a month ago. However, soon after it launched, the game was pulled from the North American store. It was confirmed that an ESRB rating issue led to the temporary removal.
Today, Splasher was restored on the Switch eShop, and it can be purchased once again. The 2D platformer costs $14.99.
Source: Switch eShop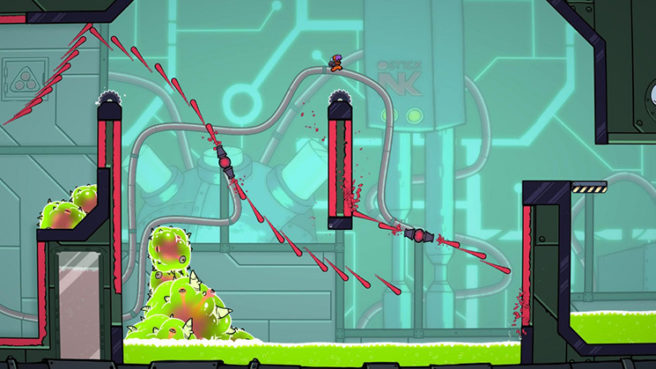 The 2D platformer Splasher arrives on Switch this week. Below, you can view 15 minutes of footage from the new release.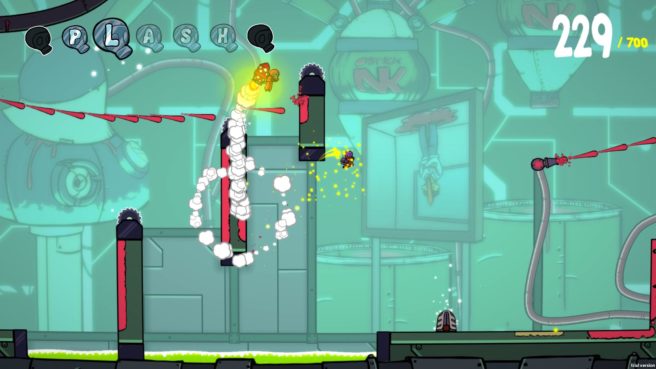 Splasher is making its way to Switch, Splashteam and The Sidekicks have announced. The 2D platformer featuring arcade-action gameplay released on Steam earlier this year with a strong reception.
Here's an overview of Splasher:
"Armed with a splatter cannon, players launch an attack on a paint factory in order to save the workers, called the Splashers and stand up against the evil boss. The amazing paint cannon grants you color superpowers. Splashers can stick to the walls, bounce, or attack enemies. To succeed in this noble mission and put an end to the madness, players will have to put their skills and reflexes to the test and face whatever the factory throws at them.
Splasher has been acknowledged for its inch-perfect level design that makes it very popular in the Speedrun community. The game offers several competitive modes and world leaderboards and started a #SplasherChallenge that led to a fierce competition between players including some very skilled youtubers and twitchers. As a reward for the developers the game already made its way to the next SGDQ line-up, the most popular worldwide speedrun event."
Splasher is hitting Switch sometime this fall. View a trailer for the game below.
Source: The Sidekicks PR