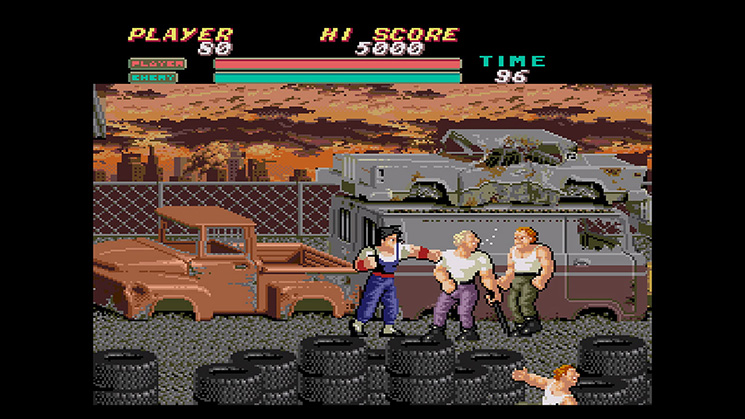 The Wii U Virtual Console continues to truck right along. According to a listing on Nintendo's website, Vigilante will be out tomorrow in North America.
Here's an overview:
Thugs have kidnapped your beloved Madonna, and it's up to you to become a VIGILANTE. Fight your way into enemy territory to get her back! Enemies attack you with weapons like iron pipes, chains, guns, and motorcycles. To fight back, you can punch, kick, or use the "nunchaku" item that appears in the stage. Use each of your attacks effectively to defeat your enemies. To clear a stage, defeat the boss that awaits you at the end. Fight your way through exciting stages that include the City Streets, Junkyard, Brooklyn Bridge, and the Backstreets.
Pricing for Vigilante is set at $5.99.
Four new games will be available on the Japanese Wii U Virtual Console next week. They are as follows:
Vigilante (PC Engine, 617 yen)
Double Dungeons (PC Engine, 617 yen)
Glory of Heracles IV: Gift from the Gods (Super Famicom, 823 yen)
Mighty Final Fight (Famicom, 514 yen)
The games above are hitting the Japanese eShop on February 11.