Tangledeep update out now (version 1.04)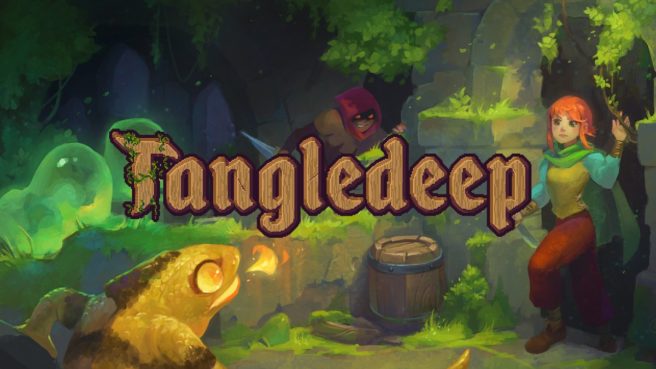 A new update is now available for the Switch version of Tangledeep. Version 1.04 is live, containing bug fixes and quality of life improvements.
The full patch notes are as follows:
BUG FIXES

Fixes for certain gameplay crashes related to adding corrupt status data, bad monster states
Monster relationships should no longer ever be reset
Phoenix Wing should work much more consistently now
ZL should now work properly to page-up various list UIs
Brigand's 'mastery' bomb ability should now work correctly
Fixes for numerous other bugs affecting software stability

QUALITY OF LIFE

New tutorials related to wardrobe, monster letters, attraction, powerups
The Y button is now used to 'Compare Alternate' when looking at accessories, instead of ZL (which was double mapped in menus)
When feeding monsters in the corral, your cursor will return to the last-fed item
Also in the feeding UI, known loved and hated foods will be marked!
"Mark as Trash" is a new option in your inventory, which will mark items for sale at vendors when you select "Sell All"

Extensive work has also been done on cleaning up the code base, preparing for German & Spanish support, and continuing to lay groundwork for the 'Legend of Shara' expansion.
Leave a Reply