Tangledeep version 1.1.0 out tomorrow with Legend of Shara DLC, paid DLC Dawn of Dragons also launching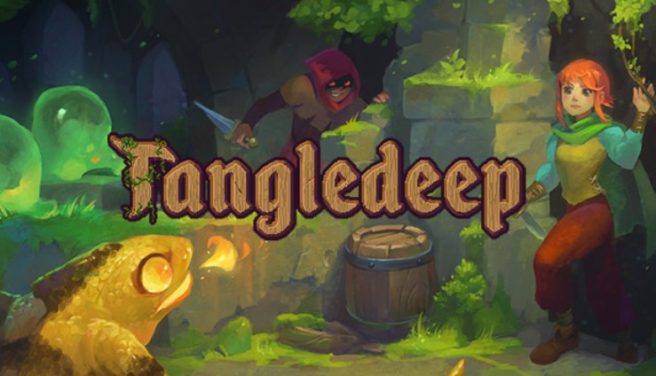 Tangledeep is expanding on Switch tomorrow with brand new content. Developer Impact Gameworks will be distributing version 1.1.0 with improvements, bug fixes, content from the PC version, and the entirety of the "Legend of Shara" expansion pack for free.
Here's some information about the DLC:
Legend of Shara features a brand-new unlockable story mode with a new character to play, new progression, and remixed boss encounters. Players can experience the Tangledeep story from a different perspective and think up new tactics in the process. It also raises the game's level cap, adds a wide variety of monsters and items, a 13th playable job, and a slew of self-contained dungeon adventures called Wanderer's Journeys, which each have unique and powerful treasure to discover.
Tangledeep fans on Switch can also get their hands on the paid Dawn of Dragons expansion tomorrow as optional paid DLC. It features "even more content, end-game challenges, hidden bosses, and dungeons for experienced players to explore."
We have trailers for Legend of Shara and Dawn of Dragons for free.
Lead developer Andrew Aversa said in today's announcement that close to 50 percent of Tangledeep's revenue stems from the Switch version, "even though it came out a year after the PC launch."
Source: Impact Gameworks PR
Leave a Reply