Target holding B2G1 sale during the week of March 5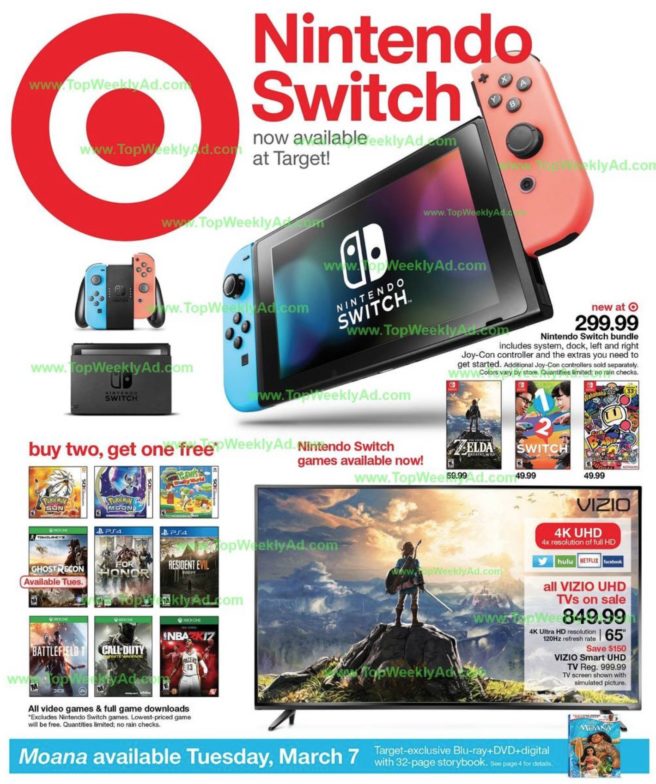 Target's March 5 ad has leaked, revealing an appealing offer for gamers. During that week, almost all games will be eligible for a buy 2, get 1 free sale.
The ad shows titles such as Pokemon Sun/Moon and Poochy & Yoshi's Woolly World. Sadly though, Switch games are excluded. Zelda: Breath of the Wild on Wii U may work, however.
Target's offer should last until March 11 when it goes live.
Leave a Reply