Team Sonic Racing gameplay video gives first look at Team Rose and Ice Mountain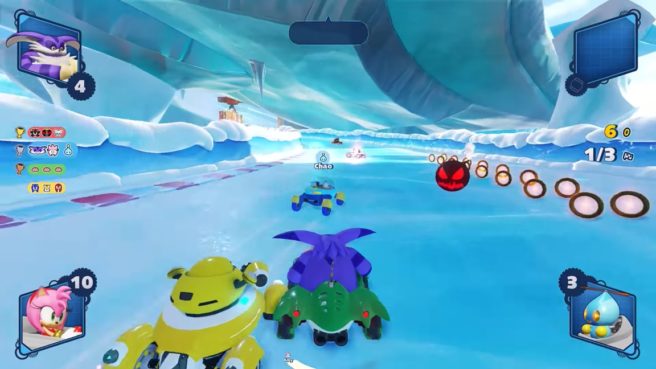 SEGA has released the first video in a series of new Team Sonic Racing spotlight gameplay videos that showcases some of the elements included in the racer. Sonic and other characters can use unique team-based moves to race past rival teams.
Here's a rundown of moves:
– Skimboost: Boost struggling teammates back into action as you drive by!
– Slingshot: Slipstream a teammate for a slingshot boost!
– Rival Takedown: Knock out highlighted opponents ahead and speed past them!
– Item Box Transfer: Send and receive Wisps with teammates anywhere on the track!
– Team Ultimate: Use Team Mechanics to fill your Team Ultimate meter and unleash a massive team boost!
We have the gameplay video below. It provides a first look at Team Rose and Ice Mountain, a frozen terrain that challenges players across all skill levels.
Source: SEGA PR
Leave a Reply