Teddiursa revealed as the next Pokemon Build-A-Bear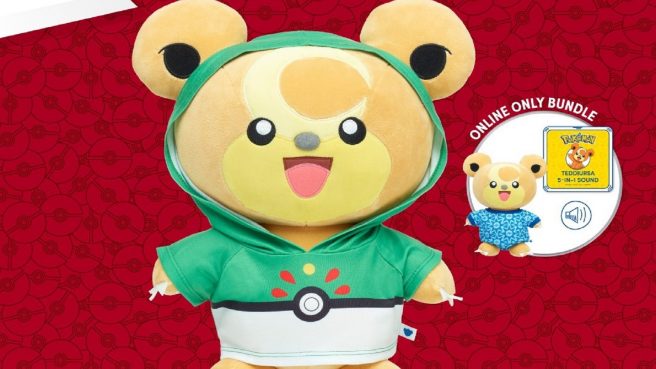 It's been a few months since the last Build-A-Bear Pokemon, but a new one appears to be inbound as leaks have revealed that Teddiursa is next up. While we're waiting on the official announcement, we'll apparently be seeing it very soon.
Teddiursa will be sold both in-store and online. Fans can head to stores to customize the plush. If they opt for the online version, it'll be a package that also contains a hoodie, sleepwear, and 5-in-1 sound.
Outside of Teddiursa, we're also hearing that Jumbo Snorlax is on the way. This one is also said to be appearing very soon, but it will only be offered online. Expect it to be pricier as it's 24 inches tall and will be sold as a bundle with its extra-large sleeping set.
Many Pokemon Build-A-Bears have been made over the years. During 2022 we saw Leafeon and Grookey. New Pikachu plushies were also created for Build-A-Bear's 25th anniversary – you can find more information about that here.
We'll give you a heads up when we have more information about the Teddiursa and Jumbo Snorlax Build-A-Bear, including when they're available to order online.
---
Update (11/7): The Teddiursa Build-A-Bear is now starting to go live. A listing has appeared as part of the Build-A-Bear Bonus Club Member Early Access. You can find it here. Thus far we do not appear to have a listing for the UK.
Leave a Reply