Tekken 7 director unsure about a Switch version, could be investigated if there's enough interest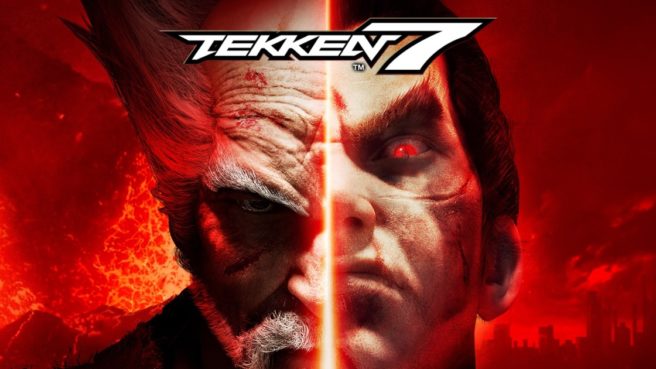 Tekken 7 director Katsuhiro Harada was asked about the possibility of a Switch version earlier in the year. However, he didn't have much to say at the time. Harada was again asked about the possibility in a new interview with GameSpot this week.
While speaking with the site, Harada indicated that there would be some technical work needed to make a Switch version happen. He brought up the idea of "a lighter version of the game that's easily portable to that platform", though right now there are no immediate plans.
Harada added that they haven't investigated a Switch port due to being busy with continued support for the current game, and he's unsure how much interest there would actually be. But if people show interest, Bandai Namco could begin to look into it.
Harada's full words:
Well, you know, it's always a challenge. For example with Tekken 7, because we use Unreal Engine 4 that allows us to first bring the game to PC, something we've never done before. Unreal Engine was great because right away, we could get the graphics to a certain level quality the game was running fairly quickly. But it's not something right out of the box we can program and it's done. There are a lot of things that people don't realize, we have to reprogram on our side to make it work well with Unreal Engine. That was just for the current hardware, so you can imagine that for Switch. Especially at launch, that's something that wasn't a viable option. Some of the core components have to be handled by the engine, so I guess, as time goes on, maybe we'll see more of the adaptation of the engine to the Switch. Maybe we'll see methods to make a lighter version of the game that's easily portable to that platform. At the moment, that's not necessarily the case.

Actually, we haven't really done much research into how much it would take to do that, yet, as we're still working on trying to address certain areas of the game or to add features for the current platforms that people are interested in. So, we're not even really aware yet of how many people would actually want a Switch version of the game. We understand the appeal there, being able to take it anywhere with you, that's quite an awesome feature. But at the moment we're not in a position to do that. But like we said, we're not quite aware of how many people out there are looking for Tekken 7 on Switch. Maybe it starts by people saying, "Hey, this something that I really want." And we would go from there, but who knows? At the moment, nothing planned.
Leave a Reply