tERRORbane scheduled for Q1 2022, Gamescom 2021 trailer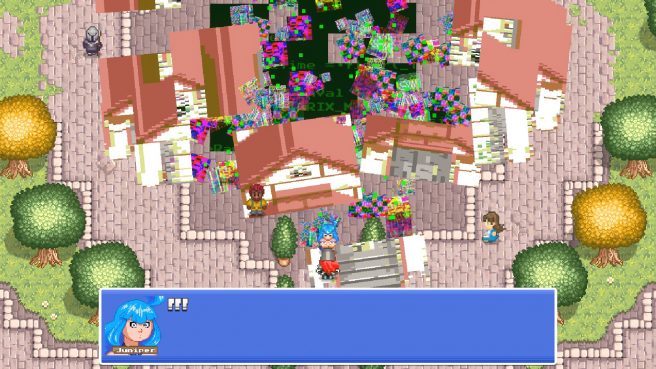 At Gamescom 2021 today, publisher WhisperGames and developer BitNine Studio shared the latest details about tERRORbane. The JRPG-inspired adventure is now confirmed for launch in Q1 2022. This is the first sort of update we have concerning the release window for tERRORbane.
Here's a whole bunch of information about the title covering the gameplay and more:
Choose your own glitch adventure! In tERRORbane the player explores scores of wacky errors and witty glitches, sprinkled with a dash of video game culture references. Help (or challenge) the Developer in his quest to fix his own game and collect all the bugs through multiple, unique playthroughs to become the bane of errors!

At first sight, a familiar, classic jRPG – tERRORbane offers more than exploration of quaint towns and spooky dungeons. Behind every corner and under each stone lies a callback to gaming history's greats or an unexpected twist on classic mechanics. Hunting down every silly and quirky bug in the game will require a keen eye and several playthroughs, but each one will reward the player with a right laugh, or at the very least a nostalgic smirk.

Key Features:

– jRPG inspired gameplay with majestic lands and mighty foes
– Quirky characters and snappy dialogue
– No bugs!
– More references to video games than you can handle
– A friendly, although a bit cocky Developer
– Original take on classic mechanics
– Absolutely no bugs!
– Diverse lands that don't fit into any one genre (Fantasy? Post-apo? We don't know!)
– Alright, there might be a few bugs here and there, but you'll help us find them, right?
View a new Gamescom 2021 trailer for tERRORbane below.
Although we do have the release window for tERRORbane, we're still waiting on that final date. We'll let you know once that's been announced.
Leave a Reply