Tetris 99 – 14th Maximus Cup announced, features Xenoblade theme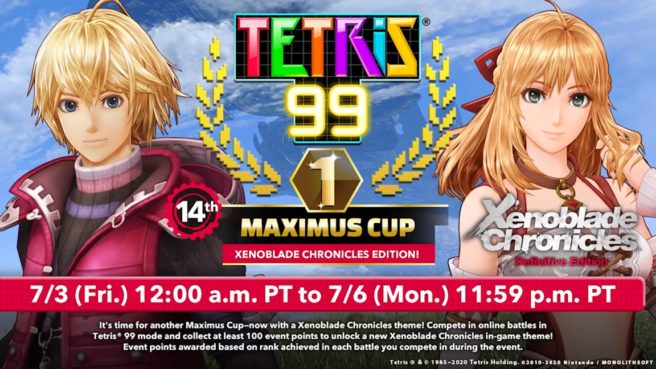 Nintendo has revealed the 14th Maximus Cup for Tetris 99. A new theme will be up for grabs, which features Xenoblade Chronicles: Definitive Edition – music included. You can secure it by earning 100 event points.
The new Tetris 99 Maximus Cup goes live on July 3 at 12 AM PT / 3 AM ET. It'll last until June 6 at 11:59 PM PT / June 7 at 2:59 AM ET.
Here's a trailer:
Leave a Reply