Tetris Ultimate out next month, $10 cheaper on the eShop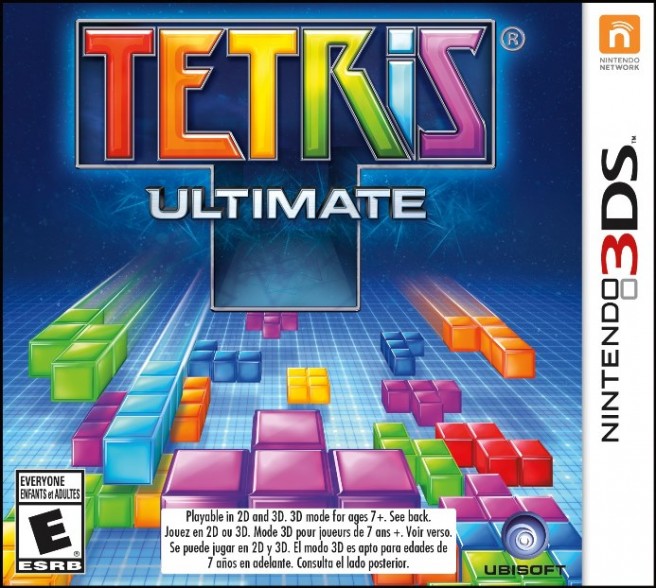 Tetris Ultimate is launching in North America on November 11, Ubisoft has announced. The game will be available for $29.99 at retail, but the eShop version will only cost $19.99.
Tetris Ultimate for Nintendo 3DS offers six ways to play Tetris, in addition to "a new single-player Challenge mode that will test the skills and determination of the most die-hard Tetris champions."
Fans can expect the following game modes from the title:
• Battle Ultimate – Be the last person playing after using crazy power-ups! Go on the offensive with Carousel and make your opponent's Matrix shift to the left after each move, or trigger Let it Rain and dump blocks on top of them. Buzz Saw helps you advance by clearing away a number of your lines, especially useful when you're in a spot of trouble.
• Marathon – Complete level 15 and rack up as many points as you can.
• Endless – Keep clearing lines until your stamina runs out!
• Ultra – Race to score as many points possible before time runs out in this three-minute challenge.
• Sprint – Clear 40 lines as quickly as you can.
• Battle – Go head-to-head to knock out 1-4 challengers.
• Challenge – With four mode variants, be prepared for a variety of challenges that will put any player's determination to the test:
o Master – The Tetriminos drop instantly and appear at the bottom.
o Rotation Lock – The orientations of the Tetriminos are random and you cannot rotate them.
o Escalation – As the game levels up, you'll have to clear more lines.
o Invisible – The Tetriminos become invisible as they drop to the bottom.
Check out the gallery below for some screenshots of Tetris Ultimate.
Source: Ubisoft PR
Leave a Reply