The Bridge Curse: Road to Salvation gameplay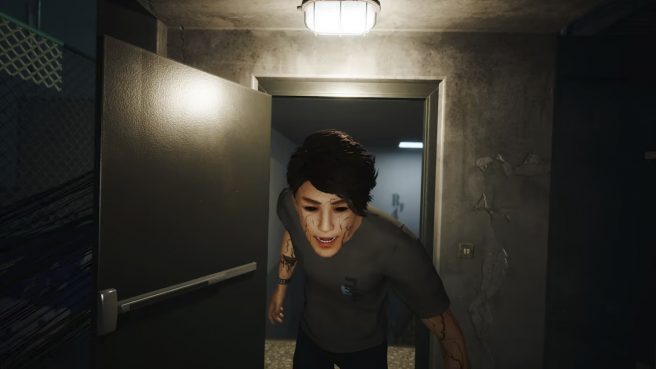 For those looking to see what The Bridge Curse: Road to Salvation has to offer, we've got new gameplay for you. Footage shows off the initial introduction and the horror elements.
Here's an overview of the game with more details:
Prepare yourself for an Asian survival horror tale told through a cinematic first-person perspective! In this atmospheric action-adventure, explore the events surrounding one of Taiwan's best-known supernatural incidents, a terrifying campus horror set in Tunghu University. When 6 college students challenge the urban legend of a lingering female ghost, they awaken a curse that no one knows how to break.

Use stealth to avoid the murderous ghost as you piece together the mystery and find a way off campus. The Bridge Curse: Road to Salvation offers intense action, puzzle elements, immersive exploration, film-quality storytelling and cutting-edge graphic design, all set in a modern world that grounds the psychological horror in unnerving realism, now complete with English voiceovers.

Key Features

• Witness the events of a well-known supernatural incident in first-person perspective!
• Navigate a Taiwanese college campus and interact with a memorable cast of characters.
• Discover clues surrounding a dark urban legend and the deadly ghost chasing you!
• Use hiding spots and find a way to break the curse to escape campus alive.
• Enjoy cinematic presentation with full English voiceovers!
Have a look at the gameplay for The Bridge Curse: Road to Salvation below.
The Bridge Curse: Road to Salvation is live on the Switch eShop and there'll be a physical release from Play-Asia. It can be played in English, French, German, Japanese, Korean, Portuguese, Simplified Chinese, Spanish, or Traditional Chinese.
Leave a Reply